New Royal athletic director adjusting to calendar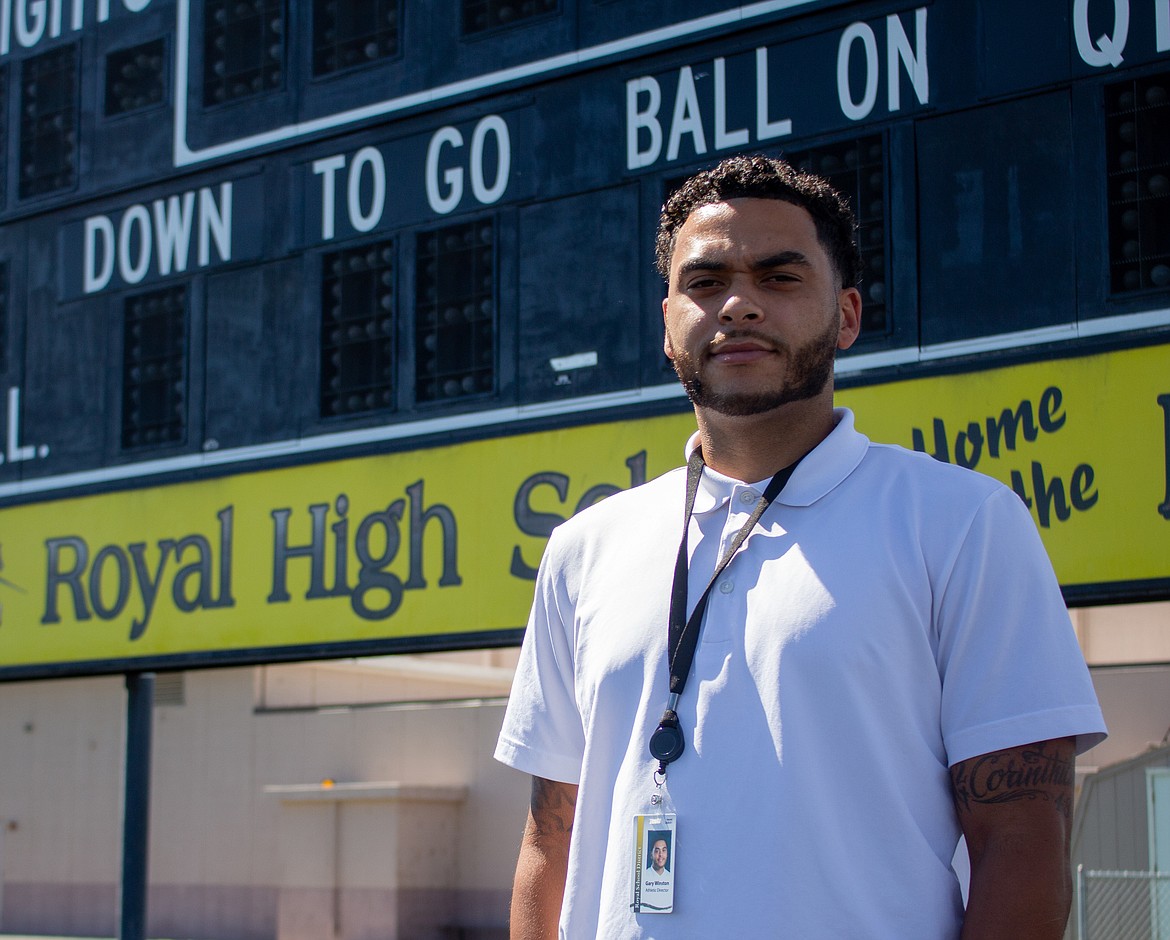 New Royal High School Athletic Director Gary Winston Jr. will have to contend with a different athletic calendar this year due to the COVID-19 outbreak.
Casey McCarthy/Columbia Basin Herald
by
CASEY MCCARTHY
Staff Writer
|
September 6, 2020 1:00 AM
ROYAL CITY — New Royal High School Athletic Director Gary Winston Jr. will have some time to adjust before the sports calendar gets underway in his first year with the school.
Winston comes to the school district after working for five years with Educational Service District 123 as a teacher at the Walla Walla Juvenile Justice Center. He was a basketball coach at Walla Walla University in addition to coaching AAU teams, running clinics, and coaching at the high school level.
A former student-athlete himself, Winston played Division I basketball with the University of Idaho before finishing his career at Portland State University. He went on to play professionally for a brief stint before beginning his teaching career.
He said he was looking for an opportunity to move up, while sticking with athletics, and was blessed to have an opportunity come up in Royal City. The past few weeks of getting settled have been busy, he said.
"With everything going on, the pandemic, new job, and trying to move, move a family, things like that, it's been pretty busy," Winston said. "Luckily, everyone in the community, and the school, has been very helpful and supportive and really there for just about anything. They've made the transition pretty easy."
While he's still getting some things settled, he said, everyone has been very welcoming to him. Winston said he's fortunate to have gotten some extra time before athletics get going. On top of his role with district athletics and activities, he's also serving as the school district's safety and compliance officer.
"Although sports aren't happening, my safety job has been pretty prevalent due to the pandemic and things like that," Winston said.
He said another bright note of the late start has been a chance to meet with coaches individually, as well as some players and community members. Winston said he's getting everything prepared and ready to go when they get the green light to get going.
With everyone in unfamiliar territory across the board, Winston said, it is a great time to step in and grow into the new role.
"I think everybody, whether you've had 25 years of teaching experience or five, I think everybody's learning right now in the pandemic," Winston said. "I can just blend in and learn with the rest of the folks."
Winston said he's just looking to learn, grow, and build in his first year with the Knights, trying to do whatever he can to help the community and the district.
---