McCain Foods announces construction to resume on Othello expansion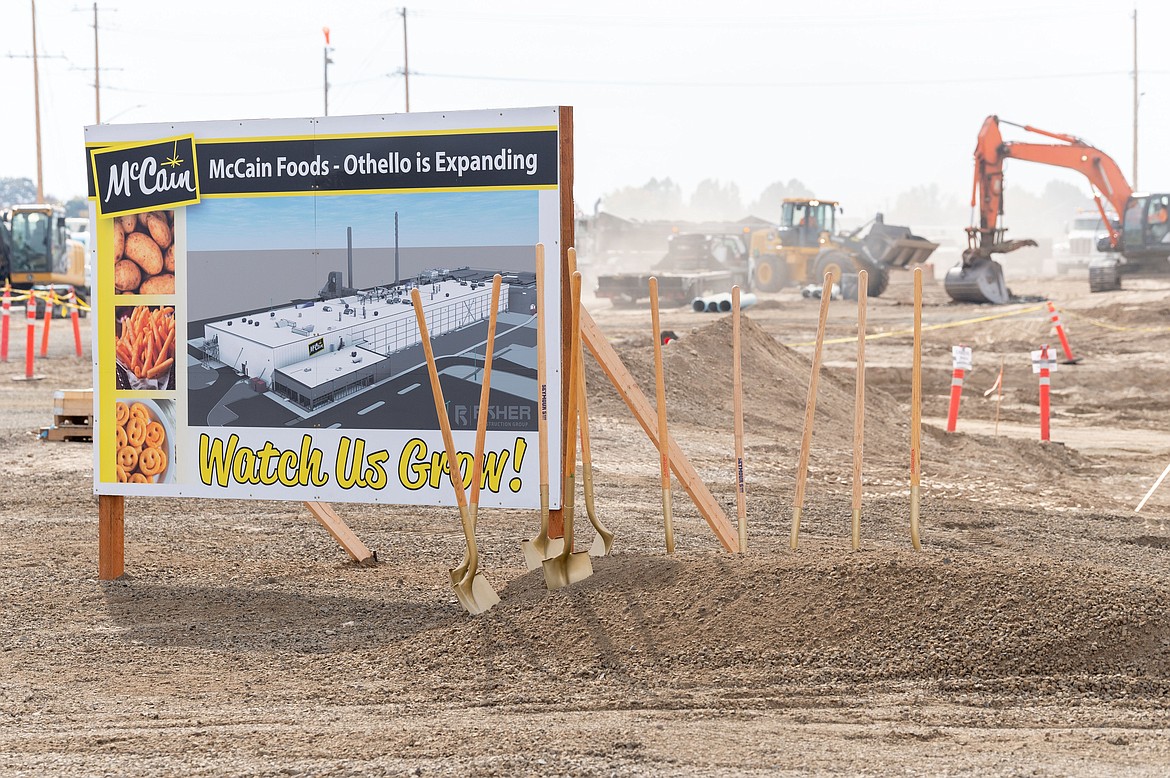 The McCain Foods plant in Othello will resume its expansion early in October, according to company officials.
Courtesy photo
by
CHERYL SCHWEIZER
Staff Writer
|
October 2, 2020 1:00 AM
OTHELLO — Construction is scheduled to restart in early October on the expansion of the McCain Foods potato processing facility in Othello.
Company officials announced the restart of construction in a Sept. 29 press release. Construction stopped in March due to the COVID-19 outbreak, the press release said.
Othello mayor Shawn Logan said the announcement was good news. The pandemic temporarily suspended business at restaurants worldwide, which meant major disruption to the processed potato business. What Logan called "the clouds of uncertainty" discombobulated the plans of processors and potato growers alike.
The company's Othello facility employs more than 450 people, according to the McCain press release. The company also contracts with local potato growers for supply. As a result McCain plays an important role in Othello's economy. "We're all kind of tied together," Logan said.
The expansion will add 170,000 square feet to the existing facility and will house lines for processing frozen potato products. The expansion could start production by the end of 2021, Logan said.
Paolo Picchi, regional president of the Americas for McCain Foods, said the facility will require potatoes from about 11.000 additional acres of production, which will be sourced locally. The expanded line will add about 180 jobs, Picchi said.
---