Wahluke School District to showcase student talents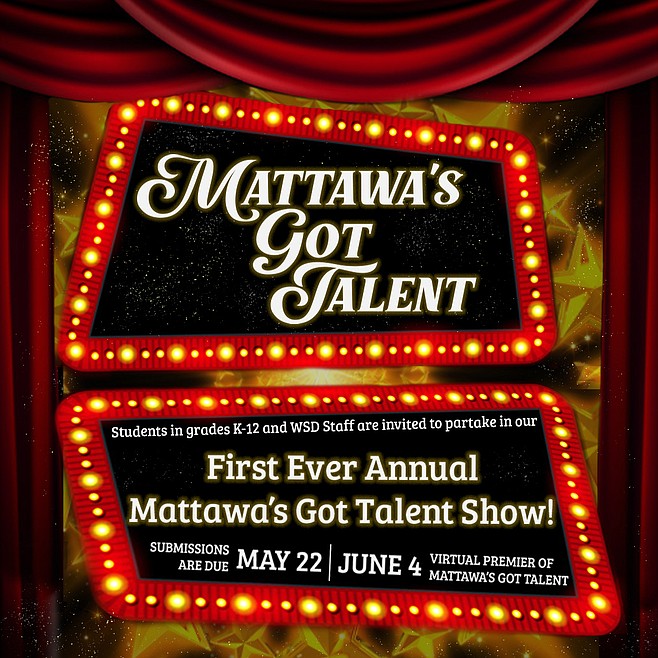 The Wahluke School District is holding a district-wide online talent show.
by
Rachal Pinkerton
Staff Writer
|
May 19, 2020 9:09 PM
MATTAWA — What started as an opportunity for elementary school students in the Wahluke School District to show off their musical and athletic talents before their families, friends and teachers has turned into a district-wide online event to showcase the abilities of all students and staff.
Prior to the COVID-19 school closure Terri Anderson, Wahluke School District's administrator for performing arts, HiCap and Title I and IV, had been preparing Wahluke elementary students in an after-school enrichment program for a talent show.
"They were all excited," Anderson said. "I wanted to give them an opportunity to perform."
Anderson named the talent show "Mattawa's Got Talent," from the TV show "America's Got Talent."
"America and Mattawa sound kind of the same," Anderson said.
Anderson decided to take the talent show online and open it up to all the students and staff in the district. While talking with students about the possibility of including them in the virtual talent show, Anderson discovered that students have been learning a wide variety of things during their time away from school and want to show off their new talents. Those student skills include riding a bike with no hands, horseback riding, cutting a pie and carving a frog.
"Kids have been inspired by this whole closure," Anderson said.
The possibilities of the kinds of talent students and staff can showcase are infinite. In addition to the traditional singing and dancing, students can cook, show themselves catching a fish, make a video abstract of a science project or show off their sports skills.
"We want to capture what kids are doing," Anderson said.
Students have until Saturday, May 23 to sign up online and submit a short video of their talent. To enter, visit bit.ly/MGTForm20.
Mattawa's Got Talent will take place live on Thursday, June 4 at 6 p.m. on the Wahluke School District's Facebook page, @WahlukeSD, and on YouTube at Warrior Videos. More information is available on the school district website.
Anyone needing assistance with sign-ups should contact Anderson at 509-932-1162 or at tanderson@wahluke.net.
Rachal Pinkerton may be reached via email at rpinkerton@suntribunenews.com.
---