VFW cancels Othello Memorial Day ceremony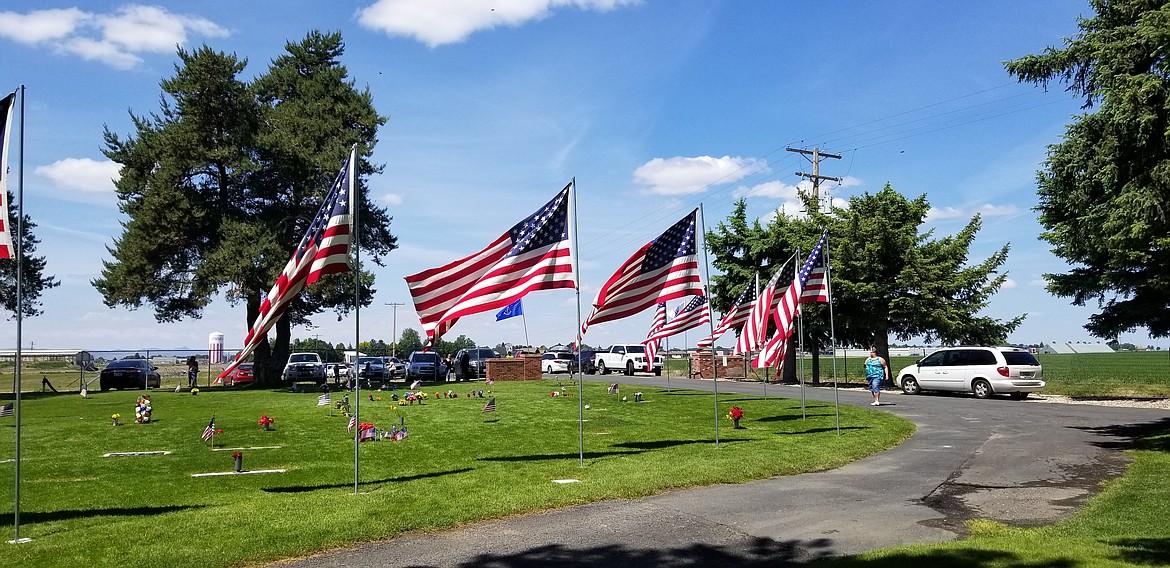 Memorial Day ceremonies in Othello will look different this year due to the COVID-19 pandemic.
by
Rachal Pinkerton
Staff Writer
|
May 19, 2020 8:30 PM
OTHELLO — The Veterans of Foreign Wars Post 8889 has announced that it will not be holding its annual Memorial Day ceremony in Othello. The cancellation is to help prevent the spread of COVID-19 to attendees.
"Because of the amount of people we have that always come, there is a chance of someone passing on the virus to some of our other people that are always there," said Eric Morgan, quartermaster for the post. "Some of our members or their families are in a position where it's not safe to have them around people who may get them exposed."
While the ceremony will not be held, the service flags will be put up in the Bess Hampton Cemetery in Othello and at the Adams Cemetery at the corner of Highway 17 and Sutton Road. At 6 p.m., taps will be played at both cemeteries.
Casket flags and the small flags that mark veterans' graves will not be displayed this year.
As far as Morgan knows, this is the first time since the post was established 56 years ago that the Memorial Day ceremony has not been held.
"The Memorial Day service is a national day of remembrance that has been going on for years," Morgan said. "(The post) got started in 1963. We've had a memorial service every year since then. It's sad that we can't do it, but it's also a safety factor."
The cemetery will be open to anyone wishing to pay their respects.
Rachal Pinkerton may be reached via email at rpinkerton@suntribunenews.com.
---