Royal City Summerfest postponed to 2021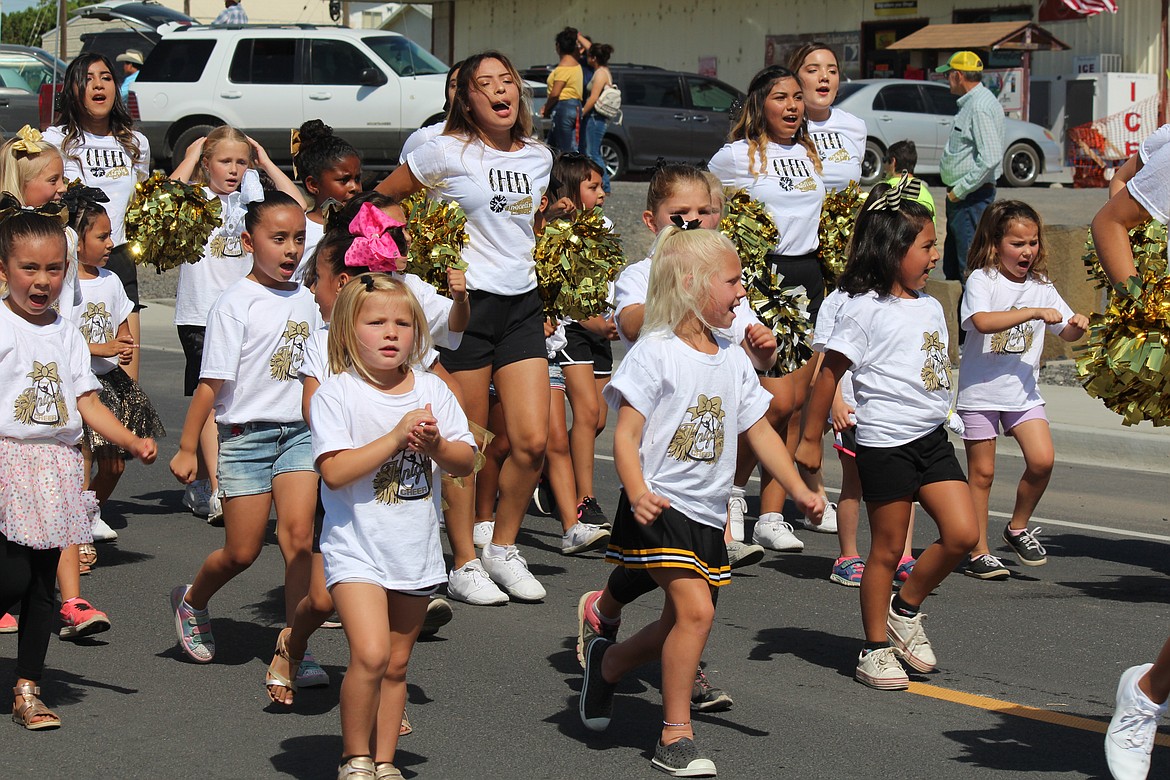 Cheer camp participants cheer on the Royal High School Knights during last year's Summerfest. This year's celebration in Royal City has been postponed until 2021.
by
Rachal Pinkerton
Staff Writer
|
May 19, 2020 8:51 PM
ROYAL CITY — The 2020 Royal City Summerfest has been postponed until 2021 due to the restrictions in place because of COVID-19.
"Because of the governor's plan to reopen the state, it doesn't allow us to have festivals until Aug. 1," said Leslie Fanning, treasurer for the Royal City Summerfest. "The city can't issue a permit to have the summer festival in the city park while the governor has things shut down."
Royal City has had a festival every year since the mid- to late 1950s. When the festival started, it was known as the Royal City Community Days. In 2003, the name was changed to the Royal City Summerfest.
The theme for the 2020 festival was going to be Flashback.
"We had it all entirely planned," Fanning said. "We've moved everything to next year. We will have the same festival next year as we planned this year."
While the festival committee discussed switching the festival to a later date in 2020, Fanning said that other communities are moving their festivals to later in the year. Royal City didn't want to add one more event to already full calendars. Besides that, finding a weekend when all the committee members are available, as well as the 250 volunteers who help out with the festival, proved to be challenging.
Fanning said that some of the most disappointed people are those who were supposed to have their class reunions during this year's festival.
"We've had a couple of class reunions express great sorrow that they can't have it this year," Fanning said. "I've told them they have two options. They can either do it in the fall or postpone it and do it next year."
The Royal City Summerfest is funded in large part by sponsors. Fanning said that when the committee realized that they might not be able to hold this year's festival, they quit fundraising. Those businesses that donated this year will have that donation count as their donation for next year. Anyone who would like to have their donation refunded should contact Fanning.
"We didn't want to do it," Fanning said of canceling the festival this year. "We waited as long as we possibly could."
The festival is now scheduled for July 9-10, 2021, the second weekend in July.
Rachal Pinkerton may be reached via email at rpinkerton@suntribunenews.com.
---