Othello boys soccer coach discusses difficulties of missing season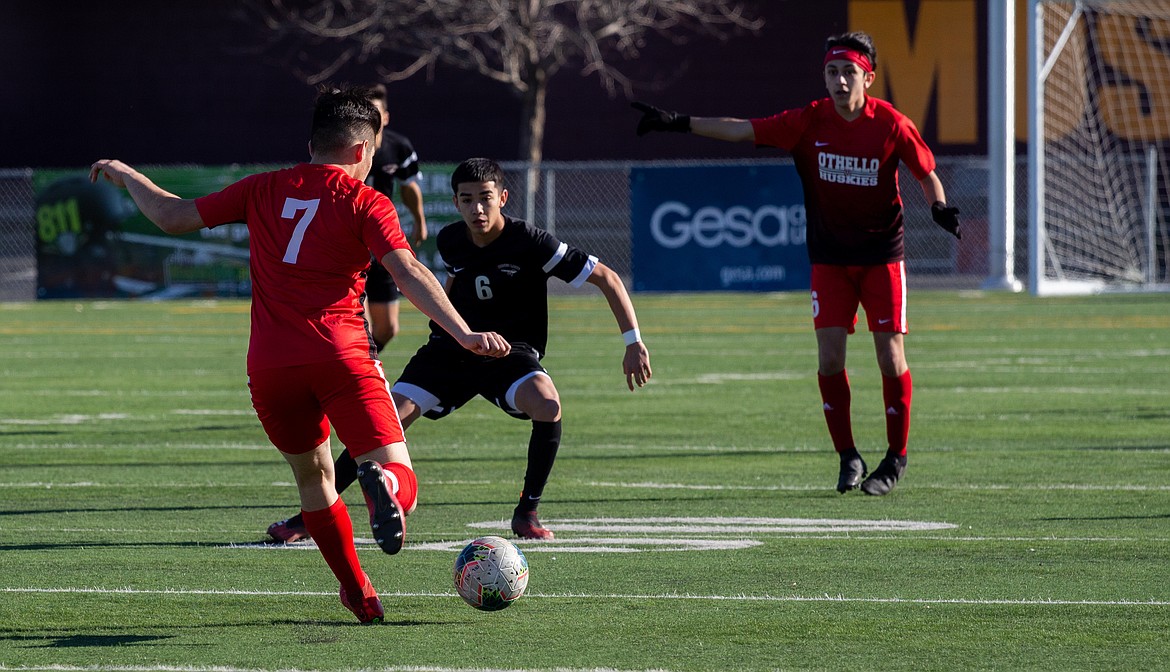 The Othello High School boys soccer won't get the chance to take the field again this season after spring athletics were canceled.
by
Casey McCarthy
Staff Writer
|
May 19, 2020 10:21 PM
OTHELLO — Othello High School boys soccer head coach Bernie Garza said he tried to keep his players' hopes up initially with a possibility of the season returning late. Garza said he told his players "we got this," and had them continuing to work on drills for the season's return.
"Then, boom, it's gone," Garza said. "That's when it hit hard."
Moving from C team to junior varsity and now to varsity, Garza said, those players looking for this to be their year to make an impact missed that chance. It's frustrating, he said.
"For high school, everyone's going through the same thing; we're not the only ones," Garza said. "But, it's very, very frustrating. To see guys that worked all summer long and weren't captains, then they're captains, and they're ready to make an impact and lead the team. They're the ones that are impacted hardest."
Garza said his team was ready coming into the spring. Garza said he expected the Huskies would have a few players go on to the next level, with a few community colleges coming to watch them play this year.
"We've always got two or three going to community college in Walla Walla, Wenatchee or Spokane, and this year it feels like there's not going to be any," Garza said.
Coaches will be forced to base their judgment on tapes made when the players were juniors, Garza said, but some of them weren't even on varsity last season.
"The talent is there," Garza said. "They're just as good as the ones from last year or the year before, but there's no way to prove it."
Garza said, just like online learning, he's been online coaching.
"We're communicating with the athletes maybe once or twice a week with phone calls," Garza said. "We established a Google Classroom for C team, JV, and varsity, so we're communicating that way."
Every day of the week, there's communication between coaches and players, Garza said. Garza said the things they've been able to implement through Google Classroom and with videos online can be carried over to pair with practice time next season.
Garza said his players are frustrated by not being able to play, and look for any way they can to keep close to the game. Garza said kids need the bonding and social aspects that come with, not just soccer, but all sports.
"Tall, short, skinny, fat, they just bond," he said. "Right now, they're lacking that."
End-of-the-year awards and senior honors are still being figured out, Garza said.
"We're trying to figure something out, but it's very hard," he said.
---