Warden senior Ryan Arredondo focused on what he can control moving to the next level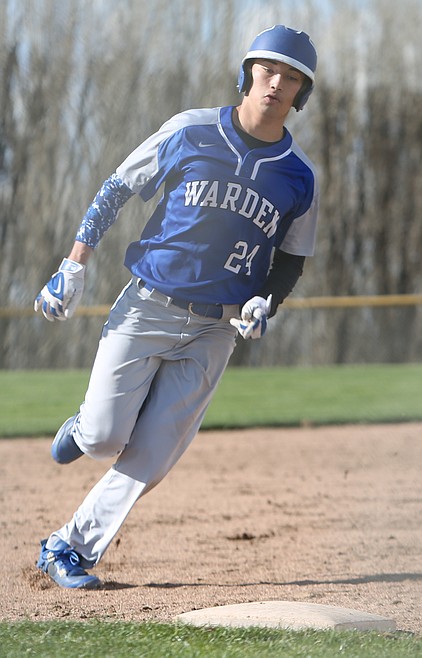 Connor Vanderweyst/Columbia Basin Herald Warden incoming junior Ryan Arredondo was first team all-league his freshman and sophomore seasons.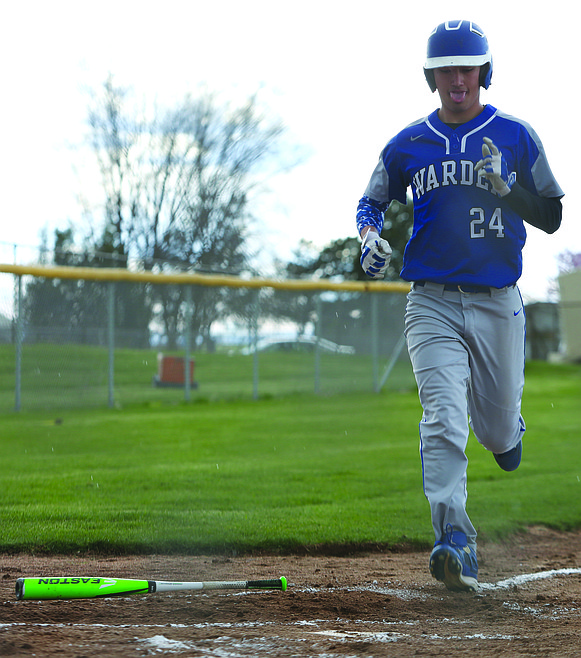 Connor Vanderweyst/Columbia Basin Herald Warden incoming junior Ryan Arredondo was named to the all-tournament team at the 2018 BCS National Championship in Fort Myers, Fla.
Previous
Next
by
Casey McCarthy
Staff Writer
|
May 12, 2020 5:44 PM
WARDEN — Warden High School senior Ryan Arredondo said having his final baseball season canceled helped him realize that no matter how hard you work, some things are simply uncontrollable.
Arredondo, like hundreds of thousands of seniors across the country, won't get the chance to finish out his high school athletic career the way he wanted. Arredondo is now getting set for the next step in his athletic journey after signing to continue his baseball career at University of the Pacific in Stockton, California, next season.
Arredondo said missing out on the senior season has been tough to cope with.
"We were really looking forward to improving from last year, having a great season last year making it to the state tournament, and we were looking to do even bigger and better things this year," he said. "We had a great group of guys, great camaraderie, all around the board, we were looking to have a shot at that title."
After working so hard in the offseason only to see the season wiped away, Arredondo said he's had to learn to focus on controlling the controllable. Arredondo said he's been trying to create game simulations in his practice routine to try and replace the game reps he's missing this spring, but admitted it's a tough thing to replace.
"I'd use those reps and the amount of innings I fortunately did get to work on things, personally, through my pitching mechanics, things like that," he said. "That would be a big deal in my development. When I take away those 50 to 60 innings I was going to throw, that has to be incorporated into working out."
Arredondo said he's fortunate to have a good group of guys he's been working out with. While he said he's not worried about continuing his development in light of the season being gone, Arredondo said he wishes he were doing it with his friends he's been playing with for the past 10 to 12 years.
Ever since he was young, Arredondo said that the baseball spirit was built in him.
"Since I was 4 or 5 years old, I was running around the base paths trying to pick up every single ball in tee ball, just trying to take control of the game," Arredondo said. "I guess that's how I like to view myself as a pitcher. I like to think that I can control the game with the ball in my hands."
Win or lose, Arredondo said he likes the responsibility that comes with being on the mound.
Growing up in the small community of Warden, he said the camaraderie of the people has helped him develop, not only as an athlete, but as a young man.
Arredondo said he knows he'll continue to carry this community with him as he begins his new journey next year in California.
"It's going to be a whole restart, a whole reboot of culture shock, everything," he said. "Warden will always be instilled in me. I'll always rep Warden from my chest, everything about this town. The people are great to me, they're great in general. My buddies are great people, and who I surround myself with in this town, they're just great human beings. It really does take a village to raise a child, and thats what it's done here."
Ryan's father Robert Arredondo, head football coach at Warden High School, said the season cancellation has been a tough deal for a ton of kids. Robert said they're just fortunate that Ryan can at least fall back on knowing he still has his college career ahead of him.
"For any kid to go off and continue their education and be lucky enough to play sports is something special," Robert Arredondo said. "It's something that I tell him every day, 'hey, don't take that for granted,' especially with what's going on now and the senior season not being able to be played out, just being really fortunate to be sitting where he is."
Robert said he knows Ryan had a number of schools interested in signing him as he entered his senior year with the Cougars, and realizes how much he was looking forward to it.
"In his situation, at least he can walk away and say, 'shoot, at least we've got this,'" Robert said. "And I don't want to downplay 'we've got this,' we're just fortunate."
Ryan said he wouldn't be where he's at today without the support of a lot of people, especially his parents.
"I want to thank my parents 100 times over, and I want to thank the entire community of Warden and all of my coaches that have given opportunities to be who I am," he said. "Those are three important factors, and my parents lead that."
Ryan said he's excited for the change and chance to spread his wings, but already talked about being excited to come visit on holiday breaks. He said he's listed as a communications major right now as he heads into his freshman year this fall, with plans to shift into the world of sports journalism.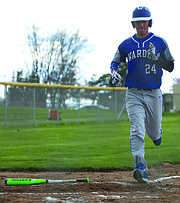 ---