Local courses prepare for return of golfers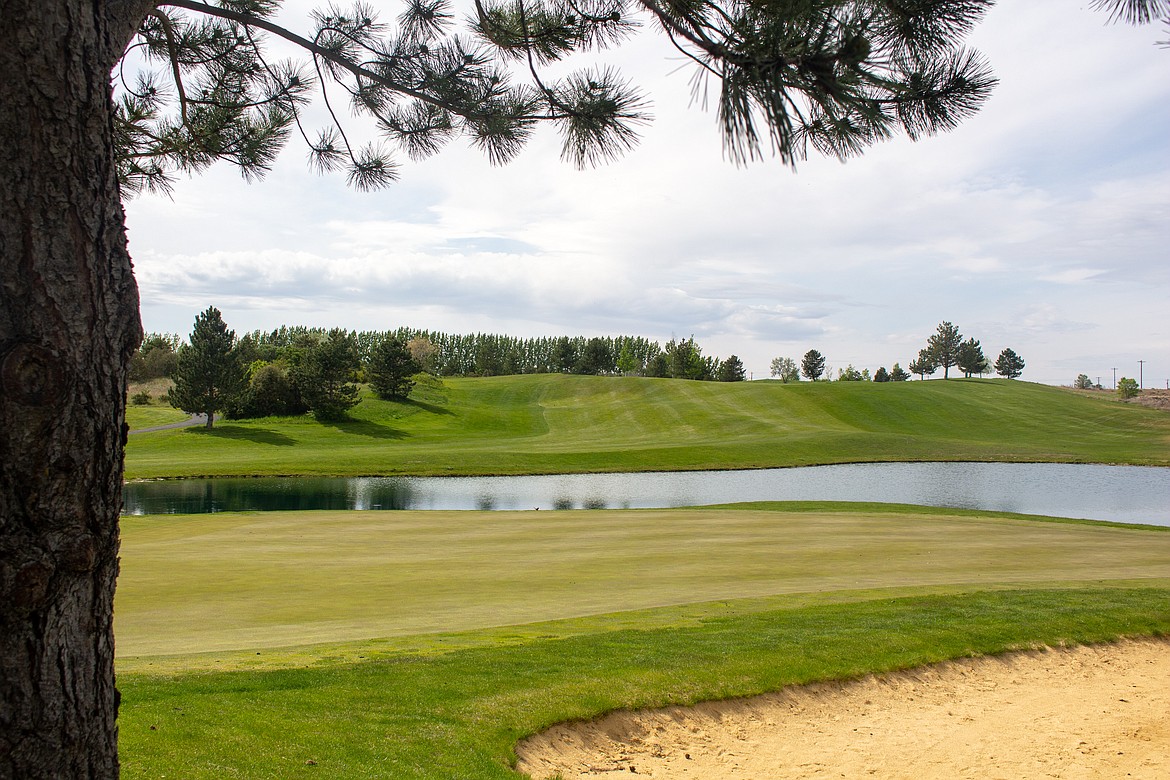 Casey McCarthy/Columbia Basin Herald Empty greens and fairways like the ninth hole at The Links at Moses Pointe won't look that way soon as golfers return to courses reopening under state guidelines today.
by
Casey McCarthy
Staff Writer
|
May 6, 2020 1:00 AM
MOSES LAKE — Golfers are set to dust off their clubs as courses around the state were allowed to reopen Tuesday, under restrictions.
Courses are required to comply with measures decided upon by Gov. Jay Inslee, state officials and the Washington Golf Alliance.
Some Adams County and south Grant County courses include: Othello Golf Club; The Legacy Golf Course & Resort at Frenchman Hills; Royal City Golf Course; Sage Hills Golf Club; and Desert Aire Golf Club.
Bill Porter, director of golf at The Links at Moses Pointe, said the course started getting calls for tee times almost the second Inslee announced courses could reopen.
Porter said the staff had been reviewing the restrictions and guidelines put in place. Porter said the restrictions would be reviewed on a weekly basis moving forward.
"Some of the ones that are going to be a little more difficult to adhere to will change as they realize it's probably not the best fit for trying to get golfers through here," Porter said in an interview Monday.
One rule allows only twosomes to golf together, with foursomes allowed if everyone is from the same household. Porter said this really limits the number of golfers, ultimately limiting revenue as well.
Porter said he knows this is disappointing for a lot of golfers but said being back on the course will be worth it.
"The fact that they're going to be able to get out and play a regular round of golf, they'll be happy," Porter said Monday. "And, of course, we're excited to see everyone."
Practice greens and the driving range will remain closed for everyone except golfers with tee times at The Links at Moses Pointe. Golfers with scheduled tee times will be able to use the practice areas for 40 minutes before their tee time, with golfers encouraged to not show up earlier than this to prevent congestion in the clubhouse.
Porter said they have worked to remove any "common touch" areas for golfers, including rakes for sand traps and water coolers. Inserts have been placed into the holes to allow the ball to sit out above the bottom of the cup, removing the need for golfers to remove the pin on the green.
Golf carts are sanitized before use, then sanitized and cleaned again once returned, Porter said.
---