Spring sports canceled for Big Bend CC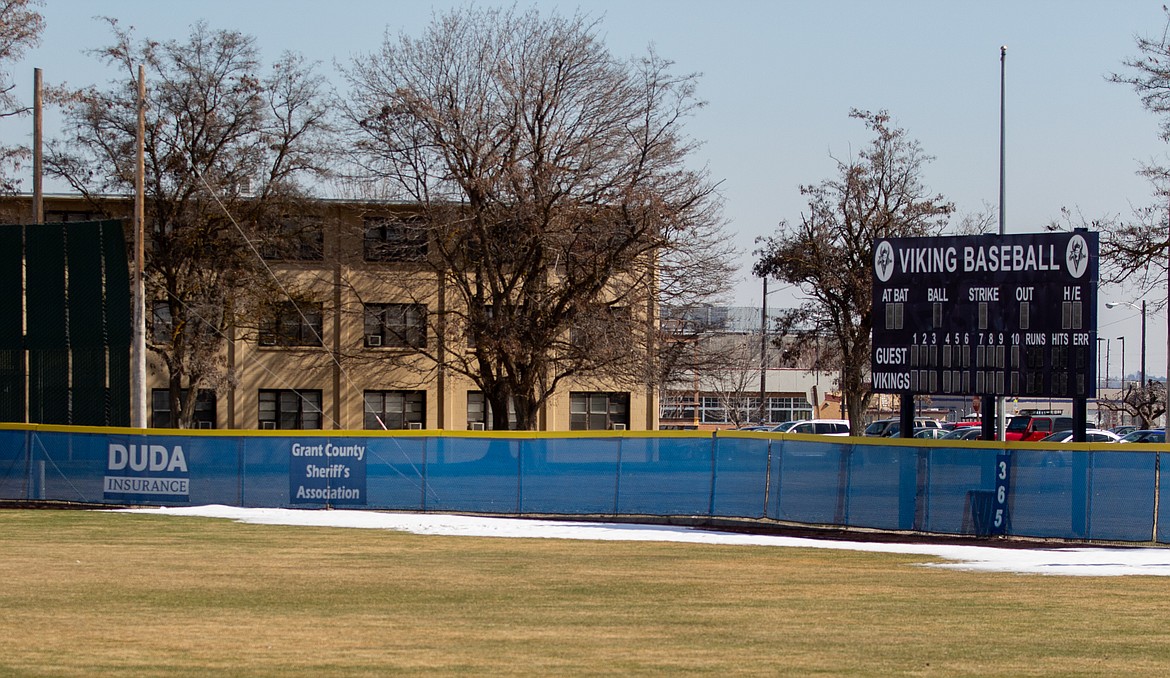 Casey McCarthy/Columbia Basin Herald Big Bend's baseball field will remain empty this spring after the season was officially canceled amid growing concerns regarding COVID-19 in Washington.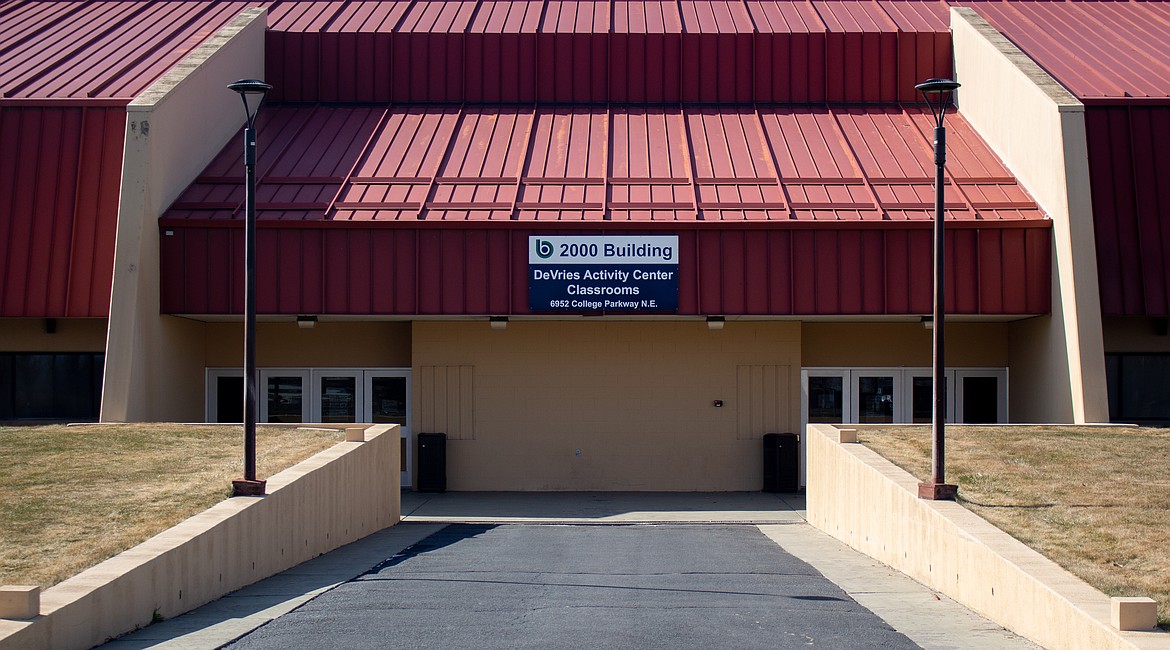 Casey McCarthy/Columbia Basin Herald The DeVries Activity Center on Big Bend Community College's campus will be closed until further notice due to health concerns regarding COVID-19. Classes have already been moved online for students.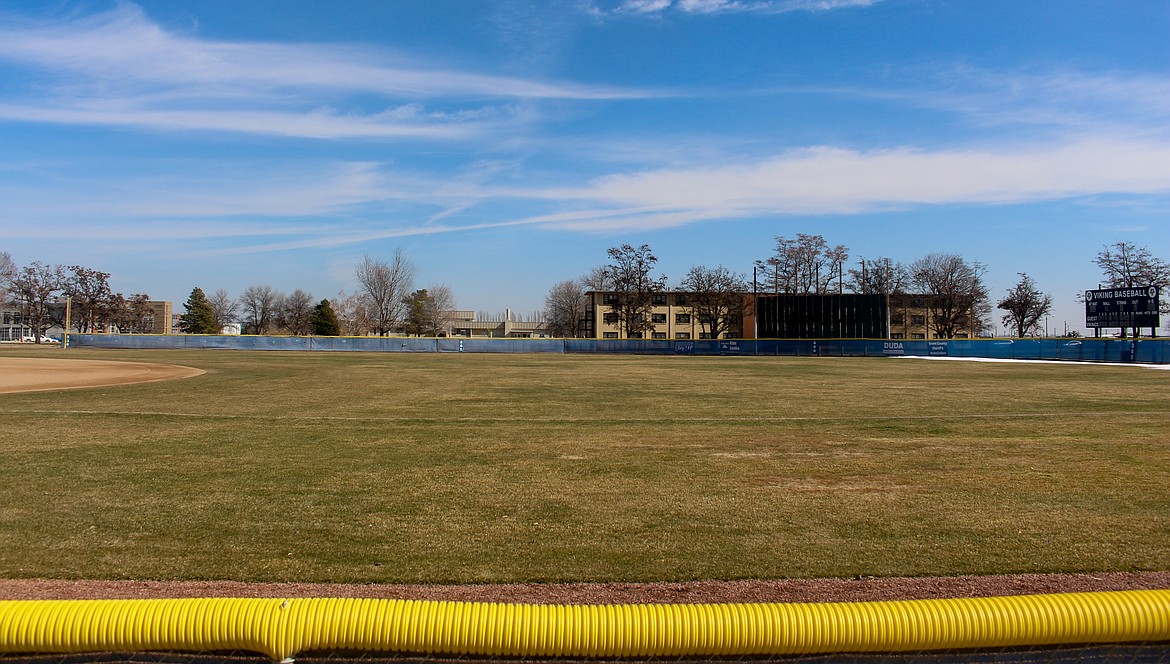 Casey McCarthy/Columbia Basin Herald Fields will remain empty this spring after Big Bend chose to follow suit with the NCAA, canceling its spring sports seasons.
Previous
Next
by
Casey McCarthy
Staff Writer
|
March 24, 2020 9:59 PM
MOSES LAKE — Big Bend Community College officially canceled its softball and baseball seasons this spring due to concerns surrounding COVID-19. Big Bend has also closed the Peter DeVries Activity Center on its campus until further notice.
The NWAC had previously announced the suspension of spring sports until April 13, while schools that chose to cancel their seasons were to notify conference officials.
Warden High School graduate Wade Visker was set to be a freshman catcher on Big Bend's baseball team this season.
Athletic Director Mark Poth said this is something they've seen coming for a week or so, following other organizations like the NCAA.
"Our main concern is the health of our student-athletes and their welfare, with school shut down and going with online teaching only," Poth said. "It's just disappointing for our spring athletes."
Poth said the spring athletes have been preparing since the first day of school and he is sure this is frustrating to them, losing their season. The Big Bend athletic director confirmed that no athlete would lose eligibility because of the season being canceled.
Players moving on after their sophomore season can choose to return for another season, while players transferring to four-year colleges will be granted three years of eligibility instead of two, Poth said.
"Our softball team, for example, we have a group of sophomores, their team GPA is a 3.84," Poth said. "So it's not really likely they could come back to Big Bend and need to get their associate's degree still. You look at them, and they'll probably move on."
For now, Poth said they will recruit as if the sophomore scholarships will be filled, and want to try and avoid pulling a scholarship away from anyone.
"We're going to do everything we can to honor our scholarships, not only with our sophomores, but also for our incoming freshmen," Poth said.
While Poth said the situation is frustrating for himself, coaches and athletes, he doesn't feel anyone is upset with the decision, understanding the situation around coronavirus.
One main concern for Poth is the safety of the athletes, many of whom live in the dorms on campus. The Vikings also host a number of student-athletes from outside of Washington; seven spring athletes are from Hawaii.
"What happens if they shut down and quarantine Washington?" Poth asked. "They can't get home. Things have changed in a week so we don't know what's going to happen next week. So we just did what was in the best interest of our athletes."
Poth said they are working with student-athletes who are going to be flying out, joking that a flight to Hawaii is about as cheap as they come.
Moving forward, Poth said they will just "deal with what's been dealt," keeping the student-athletes' health and safety at the forefront.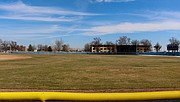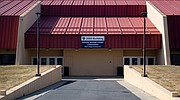 ---