Emergency declarations made by Adams County, Othello, Mattawa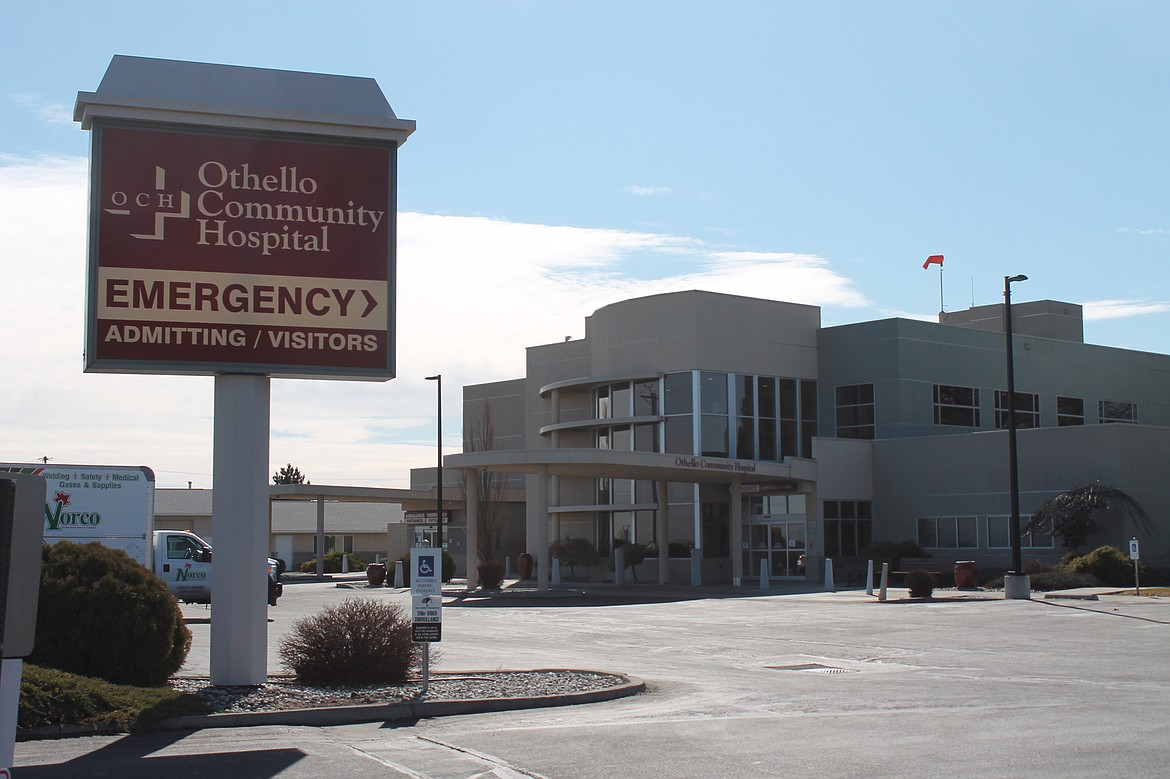 by
Rachal Pinkerton
Staff Writer
|
March 24, 2020 10:51 PM
As more COVID-19 cases are found, cities and counties are taking measures to handle the virus.
Adams County
On Monday, March 16, the Adams County Board of Commissioners issued a declaration of emergency and placed restrictions on public access to county facilities. The commissioners also passed a resolution that stated that only "essential operating positions" should come to their place of work, while other positions should stay home and/or work from home to limit the spread of COVID-19. The resolution is in place for a minimum of 14 days. Employees affected will continue to get paid according to their current salary classifications.
Othello
The Othello City Council held a special meeting on Tuesday, March 17, to pass a resolution ratifying a Proclamation Of Civil Emergency Related To (COVID-19), as issued by Mayor Shawn Logan the same day. The council also discussed the city's emergency management plan and passed a personnel addendum that allows Logan to assign city staff to work from home or put them on emergency paid leave.
The city of Othello is also temporarily limiting physical access to city employees. City business can be conducted over the phone, by mail or by email, as outlined by the departments on the city's website, othellowa.gov.
Citizens needing to make payments can mail them to Othello City Hall, 500 E. Main St., Othello, WA 99344, or deposit them in the dropbox in front of city hall. Checks or money orders are the preferred payment method. Residents also can pay over the phone, 509-488-5686, during business hours, 8 a.m. to 5 p.m. Monday through Friday.
Mattawa
The Mattawa City Council passed an emergency resolution during its regular council meeting on Thursday, March 19. In addition to declaring an emergency, the council closed city hall to the general public until further notice. The council also closed the play equipment in the park to the public, due to the difficulty associated with keeping it sanitized. Additionally, city council meetings can be held via telephone, with public comment suspended.
As part of dealing with the COVID-19 emergency, the city of Mattawa has instituted a hiring freeze, unless given explicit permission by the city council. All non-essential equipment replacement is also put on hold.
To help out those who may have a loss of income during this time, the city council has waived all late fees, interest charges and utility shutoffs for two months. While Mattawa City Hall is closed, residents can pay their bills online and via email and telephone. Other city business can be transacted the same way.
Warden and Royal City
As of Monday, Warden and Royal City had not issued emergency declarations. But to help protect staff and residents, they have closed their respective city halls.
In Warden, utility bills can be paid via the dropbox outside the front door at Warden City Hall, 121 S. Main Ave., or by mail. City officials ask for money orders or checks rather than cash.
In Royal City, bills can be paid by phone, online at royalcitywa.org, mail or by dropbox.
Cheryl Schweizer contributed to this report.
Rachal Pinkerton may be reached via email at rpinkerton@suntribunenews.com.
---