Adams County prepares for COVID-19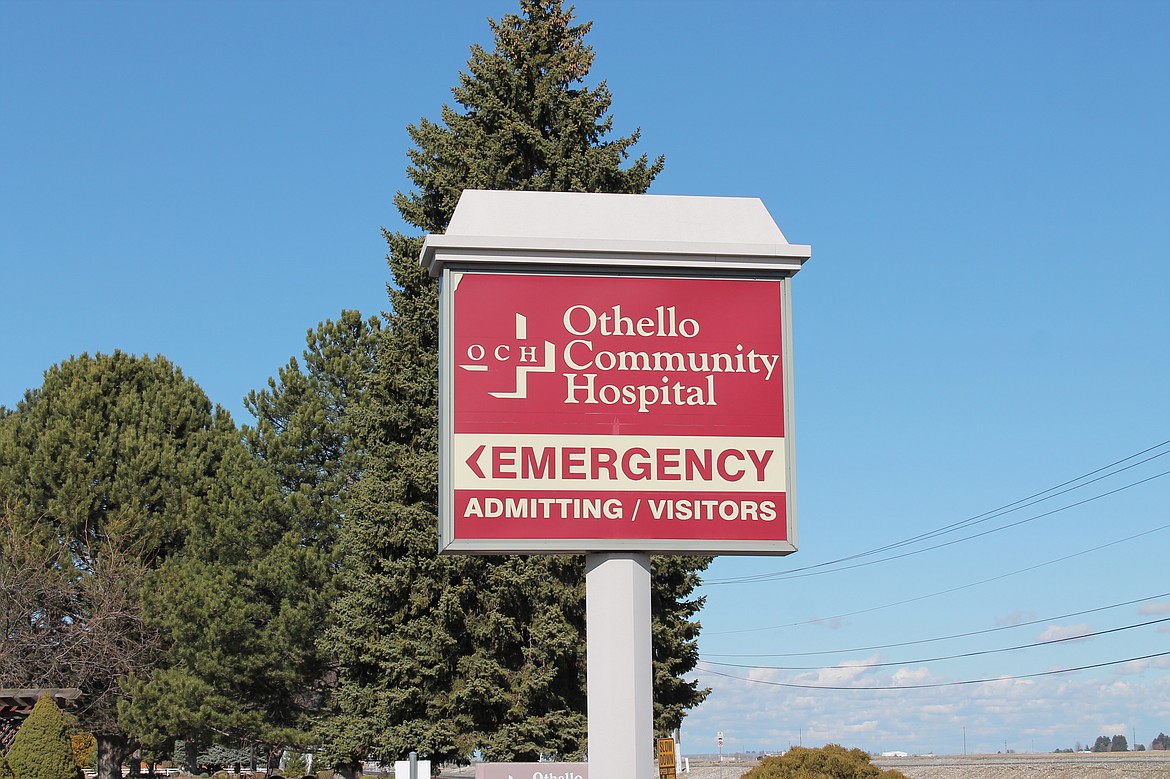 by
Staff Report
|
March 24, 2020 11:21 PM
OTHELLO — Adams County's first confirmed coronavirus case was reported on Saturday, March 21.
An Adams County press release on Monday, March 23, stated that county commissioners and public health officials are united on behalf of the citizens of the county and are working to limit the spread of COVID-19, the coronavirus.
Adams County Health Department had been notified by Othello Community Hospital of the first laboratory-confirmed positive test results for COVID-19. The patient was at home in self-isolation for several days.
Health department staffers are working with the individual to identify and quarantine any close contacts. The staff is also investigating three individuals with links to the confirmed case.
As of Monday, 58 people had been tested for COVID-19 in Adams County. Forty-four of those tested were in Othello; 14 were in Ritzville. Of the 58 tests, 39 were negative; 18 results were pending.
"We have one confirmed positive case of COVID-19 in Adams County. We can't let that give us a false sense of security. We assuredly have more cases that are undetected. Our Health Officer says 50 to 70 percent of people who carry COVID can be asymptomatic," said Karen Potts, RN and community health director for Adams County, in a press release. "Start thinking in terms like every person you are around might have it and protect yourself accordingly. Follow social distancing guidelines when you have to be in public places, wash your hands a lot, and whenever possible STAY HOME!"
Commissioners encouraged everyone to take steps to prevent being exposed to the virus. Social distancing and limiting travel were encouraged.
"I want to assure everyone in Adams County that every precaution is being taken to assure the safety of our community," said Robert Hartwig, chairman of the board of county commissioners, in a press release. "Please follow these safety measures."
1) Social distancing. Stay six feet apart from others and avoid groups of more than 10 people.
2) If you are sick or have a fever, stay home.
3) Wash your hands frequently for 20 seconds,
4) Cough or sneeze into your elbow, not into your hands.
5) Limit your travel away from home to the grocery store, medical services, pharmacy, and to take a walk while observing social distancing.
6) Please buy only what you need at grocery stores. If we limit what we take, there will be enough for everyone.
The county was preparing to distribute informational flyers in English and Spanish with public health messages.
Adams County Emergency Management Director Jay Weise has assembled a countywide emergency response team that includes the mayors from each city and town, and local health officials. The goal is a unified front in the battle with COVID-19. The group works together on status reports and shared messaging.
Adams County Public Health has the lead on monitoring COVID-19 testing and notifying the public of any positive test results.
There were, as of Monday evening, 25 confirmed cases of COVID-19 in Grant County, according to the Grant County Health District. Sixteen were in Quincy and six in Mattawa. One person had tested positive in Ephrata, and two in Moses Lake.
The GCHD had contacted hundreds of people connected to cases so people who had close contact with suspected or confirmed cases could be told to quarantine at home for 14 days.
Statewide, more than 2,000 people had tested positive for the novel coronavirus as of Sunday night, with confirmed cases in at least 29 of the state's 39 counties, according to state and local health officials.
---