COVID-19 reaches Adams County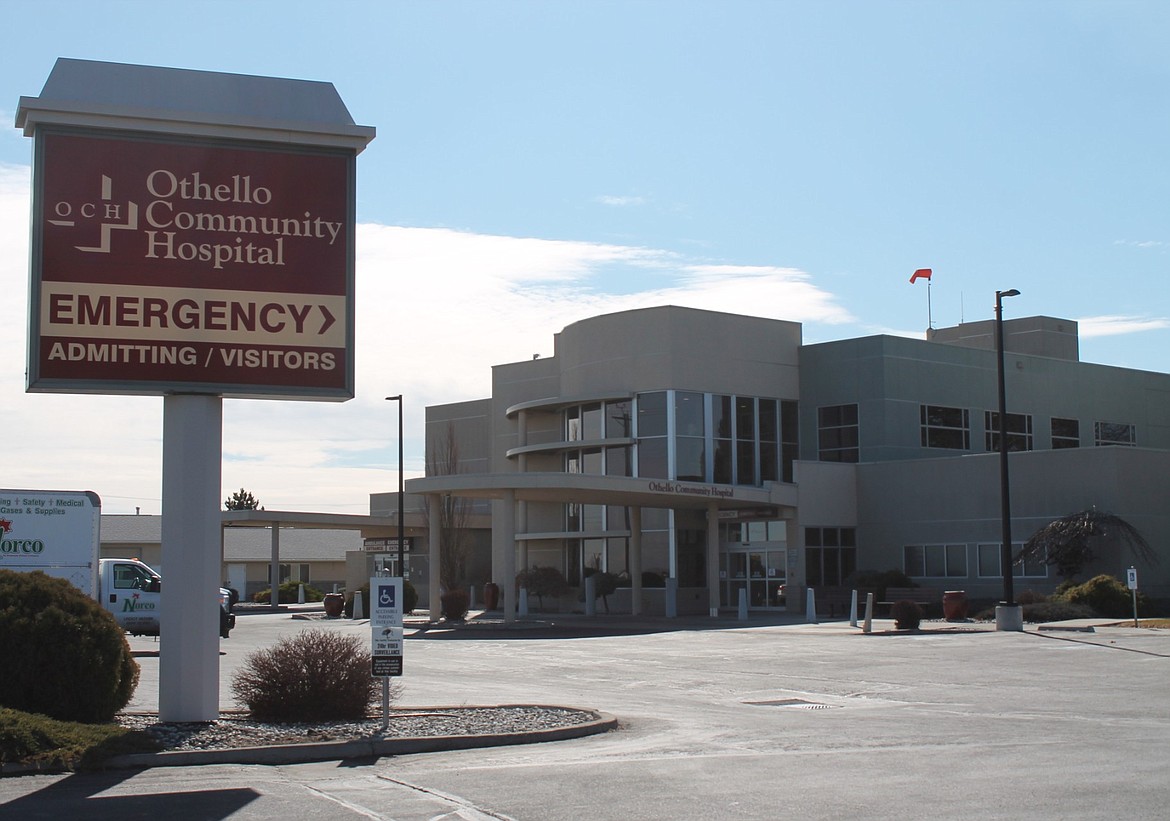 File photo The Adams County Health Department reported its first case of COVID-19, confirmed at Othello Community Hospital, Saturday.
OTHELLO — Adams County has its first confirmed coronavirus case, according to a press release issued Saturday by the Adams County Health Department.
The Adams County Health Department "has been notified by Othello Community Hospital of the first laboratory confirmed positive test results for COVID-19," the press release said. "The person is, and has been, at home in self-isolation for several days. (Health department) staff are working closely with this individual to identify and quarantine any close contacts. In addition staff are investigating three probable cases with links to the confirmed case."
"It is likely that additional positive cases will be confirmed in the next several days," the press release added. The department urged the public to stay at least six feet from other people, make use of face masks in public and avoid gatherings as far as possible. It also said people 60 and over or who have chronic health conditions should "shelter in place/stay at home" except for essential tasks.
"It should not be business as usual," the release emphasized.
Meanwhile, there are now 23 confirmed cases of COVID-19 in Grant County, according to the Grant County Health District. Of the current cases, 14 are in Quincy, six in Mattawa. One person has tested positive in Ephrata, and two in Moses Lake. "Even though there has been significant spread in Quincy and Mattawa, there are pending tests from all communities and we should expect cases will be confirmed in other parts of the county," the press release said.
"We have contacted hundreds of people connected to those... cases, as well as almost everyone who has been tested for COVID-19 from our county. We do this so that people who had close contact with suspected or confirmed cases can be told to 'quarantine' at home for 14 days," it said.
Statewide, over 2000 people have tested positive for the novel coronavirus as of Sunday night, with confirmed cases in at least 29 of the state's 39 counties, according to state and local health officials.
---