Third Grant County COVID-19 case identified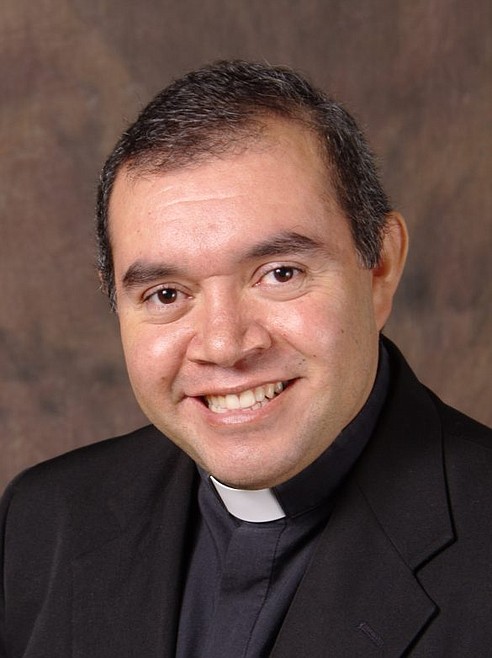 Photo from the Diocese of Yakima
by
Emry Dinman
Staff Writer
|
March 17, 2020 11:37 PM
GRANT COUNTY — As of Monday, March 16, there were seven cases of COVID-19 identified in Grant County and none in Adams County.
A Catholic priest from Mattawa tested positive for the coronavirus and is the third case in Grant County, according to local health officials.
The patient, identified by the Diocese of Yakima as Rev. Alejandro Trejo, traveled to Israel prior to falling ill, but it is not clear whether he picked up the virus during travel or from another member of the community, said Theresa Adkinson, administrator of Grant County Health District, in a Sunday interview.
Two locations where residents may have had contact with the priest, who has been hospitalized at Kadlec Regional Medical Center in Richland, have been identified by GCHD. Exposure could have occurred either on Feb. 26 at the 7 a.m. or 12 p.m. Masses at Our Lady of the Desert Parish in Mattawa, or at the 6 p.m. Mass at St. Michael the Archangel Parish in Royal City. Residents may have also been exposed on March 1, at either the 12 p.m. or the 5 p.m. Mass at Our Lady of the Desert Parish.
The announcement came only two days after the second Grant County resident tested positive. That patient, a Quincy resident in his 60s, is in isolation though he is not severely ill. He has been linked to the first patient in Grant County, a male Quincy resident in his 80s who died last week.
"The additional confirmed and suspect cases have been tied to case clusters in the communities of Quincy and Mattawa, which is evidence of community spread," said Amber McCoy, an environmental health specialist with GCHD.
McCoy said the health district is working to identify and "quarantine all those who had close contact with these individuals."
"With increasing number of COVID-19 cases, GCHD urges Grant County residents to take very seriously the recommendations to limit social contacts and minimize the spread of COVID-19 in the community," McCoy added.
The health district is also advising residents to "be patient and kind" and check on friends and neighbors.
"Start with a call or text. Practice social distancing but make sure they are well. Many in our community are scared or need help," McCoy said.
The health district also wanted to remind residents that the emergency measures such as school and business closures, and banning gatherings of over 50 people, are "temporary but essential to slow this virus spread so the most vulnerable in our community can get the care they will need from our health care system."
— Charles H. Featherstone contributed to this report.
---