Cougars look to go from bronze to gold trophy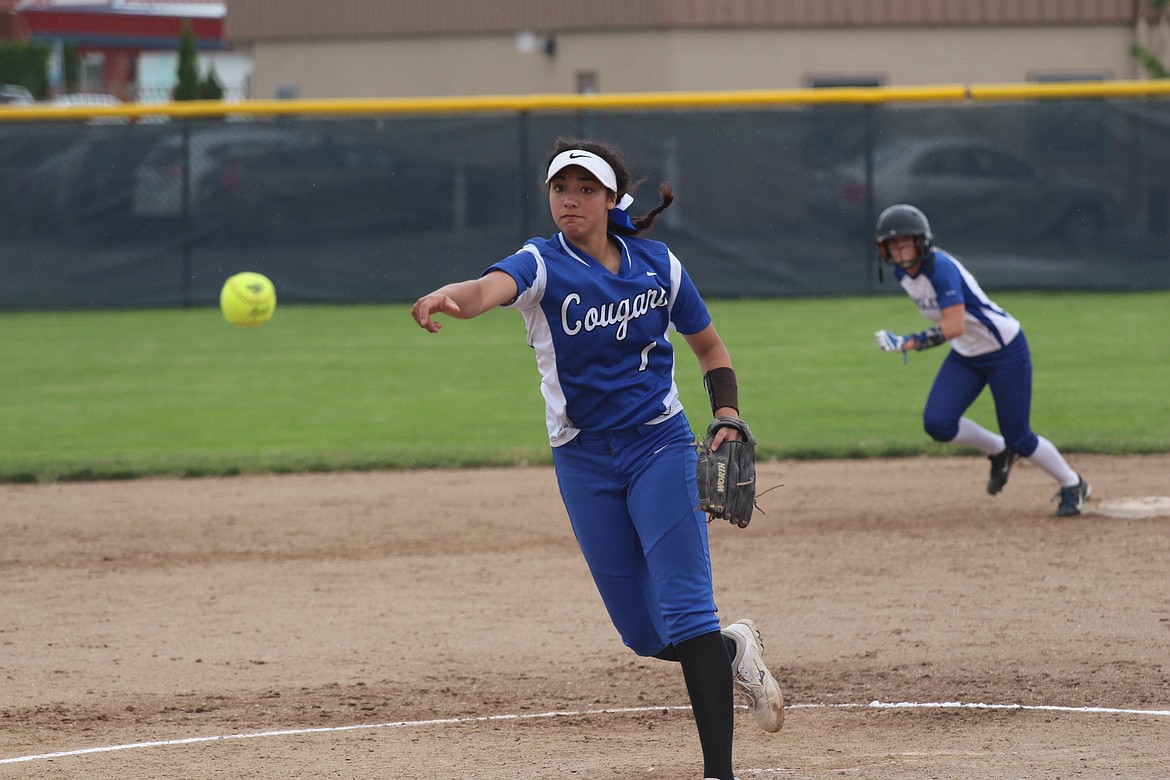 Casey McCarthy/Columbia Basin Herald Warden sophomore Kiana Rios looks for another strong season on the mound for the Cougars after helping her team to a third place finish in 2019.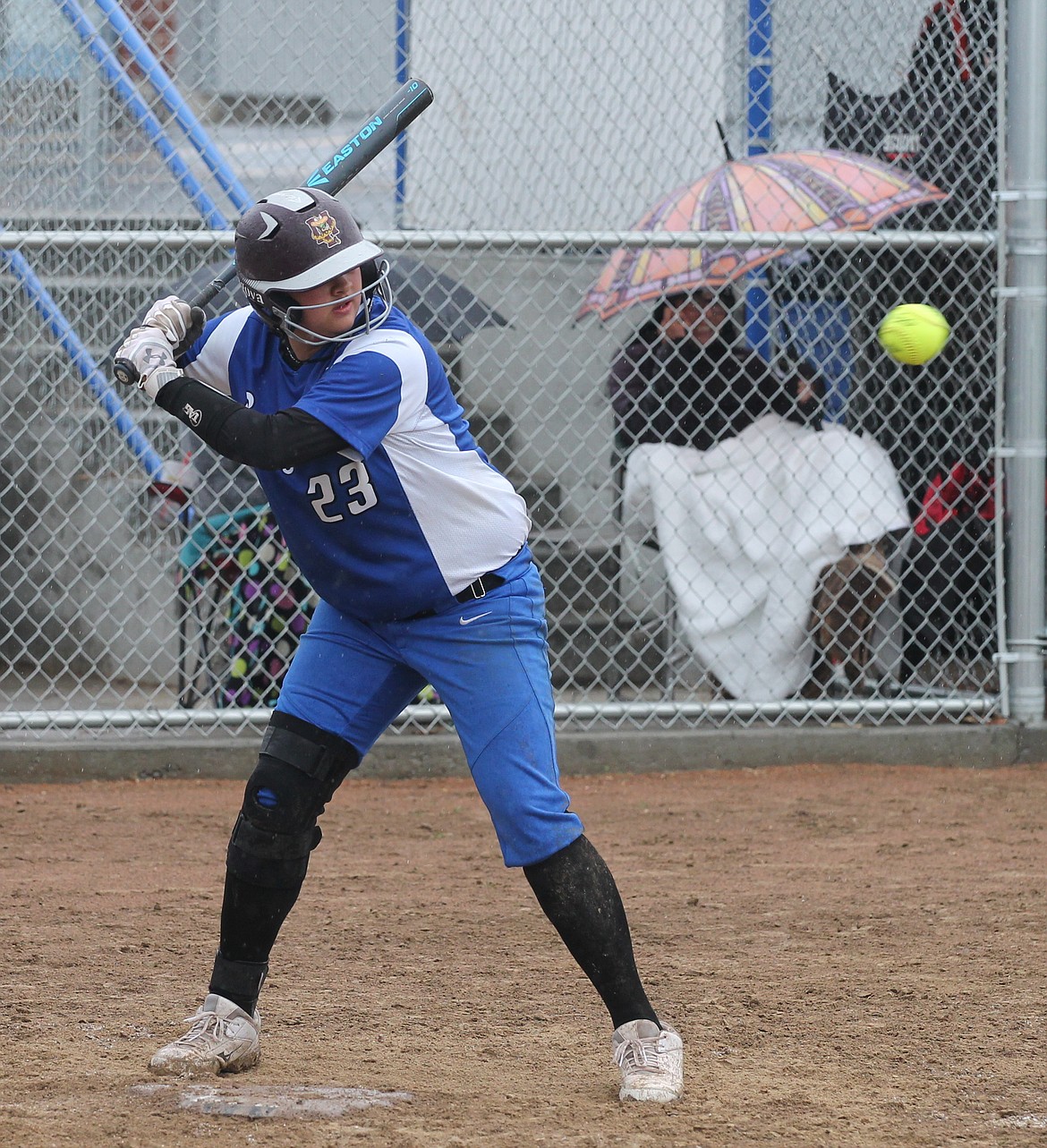 Warden senior Jocelyn Chagoya will look to cap her softball career with a lengthy state tournament trip.
Casey McCarthy/Columbia Basin Herald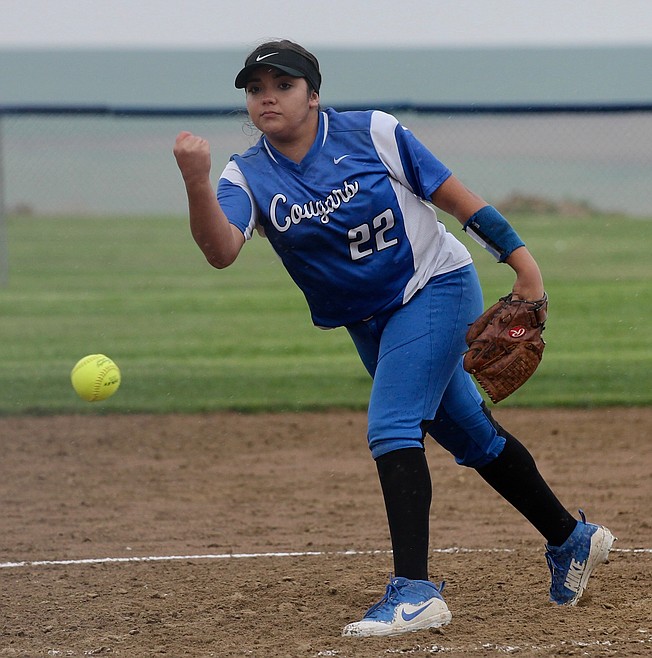 Viri Gutierrez (above) will join Kiana Rios on the mound this season as the sophomore duo looks to help the Cougars have another strong postseason run in May.
Casey McCarthy/Columbia Basin Herald
Previous
Next
by
Casey McCarthy
Staff Writer
|
March 17, 2020 11:33 PM
WARDEN — After a heartbreaking beginning to the 1A state softball tournament last season, Warden rallied to place third. This year, Warden has its eyes set on the championship.
Last season's finish was a rewarding experience for a team that returns a lot of its core from the previous season, head coach Wes Richins said.
"We have a couple of key seniors that helped lead us last year that we'll miss tremendously, obviously," Richins said. "But, we've got a good core of girls with that state experience; they're really confident."
The Cougars have upped their non-conference slate this season, with matchups against Nooksack Valley, Okanogan and Chelan on the slate. Richins said he wants to have his team see the level of pitching they need to expect in the postseason.
"We don't see a lot of really high-quality pitching on this side of the state," Richins said. "And then you get to state, and you see a lot of really good pitching."
While the Cougars will miss key seniors from last year's third-place group, Richins likes the seniors he has leading this young group, coming in with that taste of the big stage now.
Seniors Jocelyn Chagoya, Aaliyah Escamilla and Leanne Martinez are players Richins said he believes are "motivated to make their mark" by bringing home a trophy.
"That's what we're working towards right now," Richins said.
The Cougars head coach likes the pitching they bring back, with last year's freshman aces, Kiana Rios and Viri Gutierrez, now a little more seasoned on the mound.
"They did wonderfully, especially at state, and throughout the year," Richins said.
Richins said right now the main objective is to try and solidify the infield and find where everyone fits best. Warden also got an early bite from the injury bug, with starting catcher Kaya Enriquez breaking her thumb in the final quarter of the basketball season.
Richins said he knows they have a long road ahead to reach the goals they want this season. The Cougars coach said he firmly believes they've got all the pieces to be in vying for a championship in May.
"We've got the kids that can do it, we just have to make sure we're peaking at the right time," Richins said. "Need a little bit of luck, but we create our own luck with hard work and preparation."
The Warden head coach said he just wants his team to have the chance to take advantage of any situation they find themselves in this season. After a jamboree in Othello on Saturday, the Cougars will open their season at home next Tuesday against Cheney.
Editor's note: Spring sports were put on hold due to schools closing because of the COVID-19 outbreak.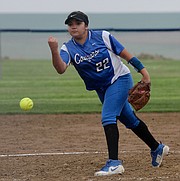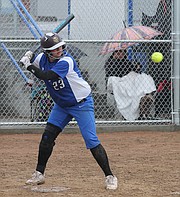 ---