A pair of Huskies to wrestle in college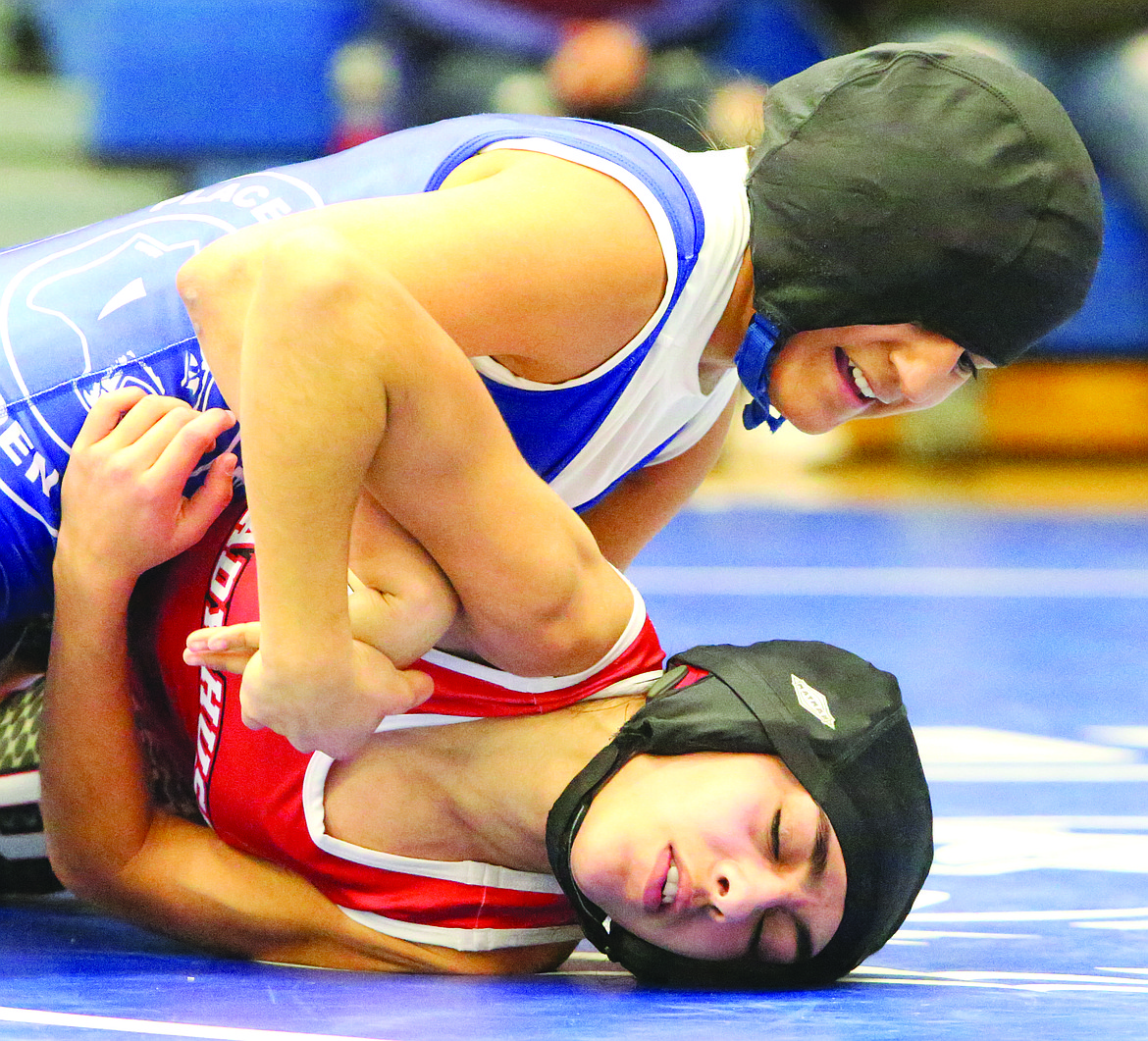 Connor Vanderweyst/Columbia Basin Herald Warden's Angelica Vela works to get Othello's Emily Mendez onto her back during the 105-pound district final.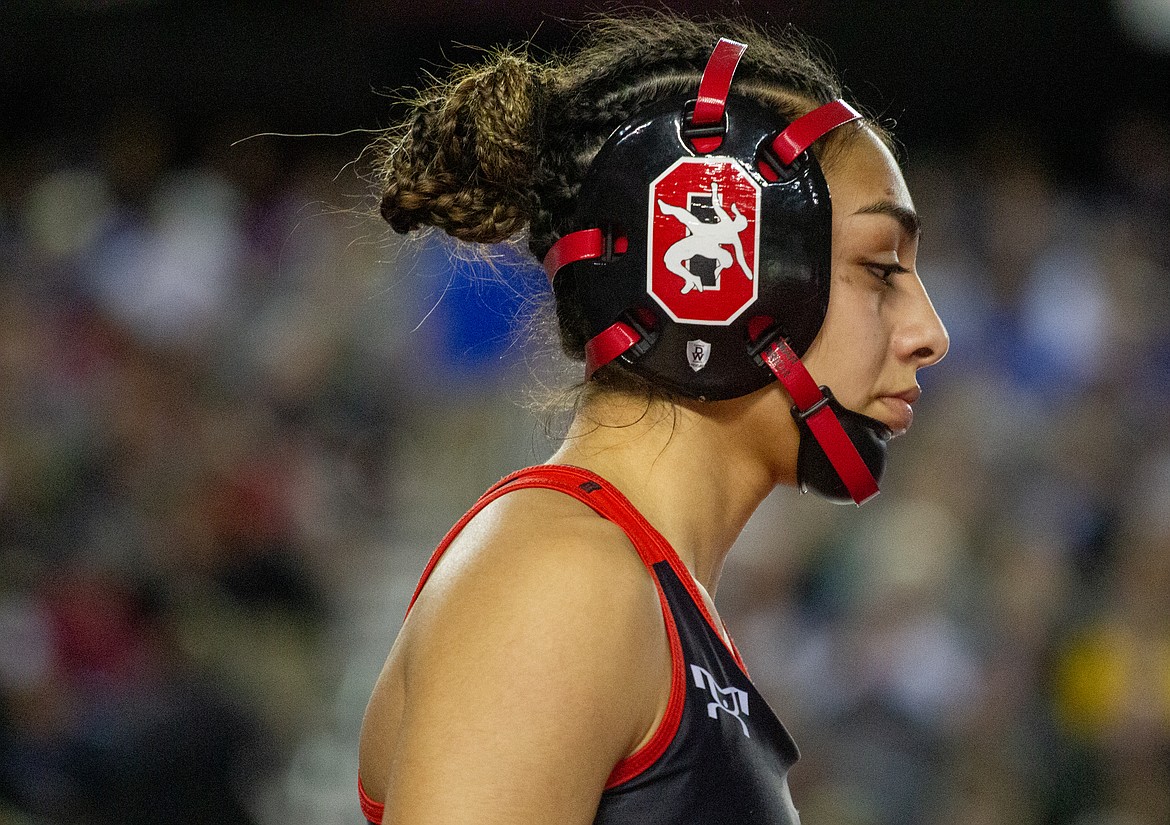 Casey McCarthy/Columbia Basin Herald Othello's Emily Mendez zones in before going for the title, a year after falling just short in the Tacoma Dome.
Previous
Next
OTHELLO — Emily Mendez's last time on the mat representing her school won't be her state championship at February's Mat Classic.
Othello's 110-pounder avenged a loss in the 2019 state championship with a first-place trophy in 2020. Mendez defeated defending champion Salyna Shotwell of Rogers High School in Puyallup 7-3 in the final round.
Now, Mendez is headed to wrestle at Adrian College, according to a list posted by WrestleWA on social media.
The college, located in Adrian, Michigan, boasts a solid women's wrestling program. Adrian won seven duals during the 2019-20 season and placed 13th at the Cliff Keen National Collegiate Women's Wrestling Championships in the last tournament of its season.
Mendez isn't the only Othello Huskie to move on to collegiate wrestling.
Teammate Kaitlyn Goodman is headed to Big Bend Community College. The Vikings' women's program nabbed 16 in-state recruits total, according to WrestleWA.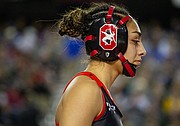 ---