New hangars being built at Port of Othello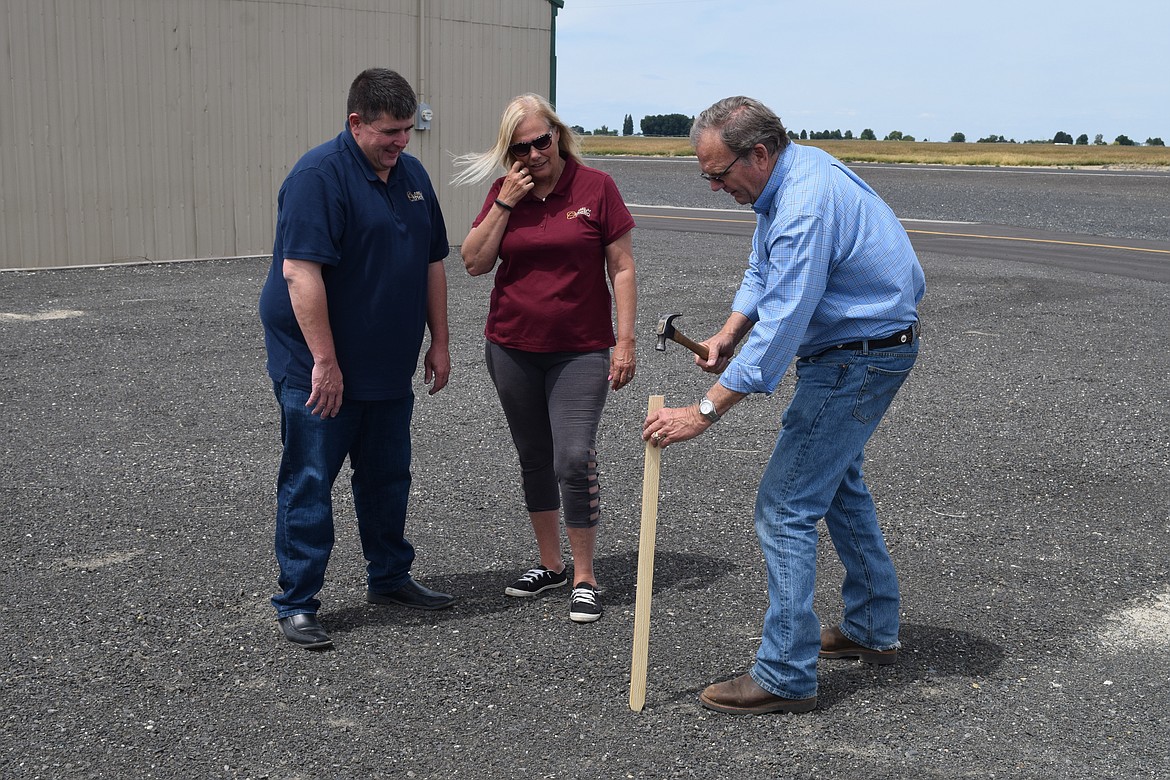 by
CHARLES H. FEATHERSTONE
Staff Writer
|
June 23, 2020 9:50 PM
OTHELLO — It was a symbolic construction stake that Port of Othello Commissioner Gary Weaver pounded into the ground at the Othello Municipal Airport on Friday.
But that lone stake was a symbol of bigger things to come.
The Port of Othello is building a new 10-bay, $532,000 hangar at its airport, increasing the airport's current hangar capacity to 32 from 22 airplanes and giving pilots another reason to want to come to Othello.
In fact, according to port Executive Director Chris Faix, there are more pilots who want to park their planes in Othello than there are spaces for them.
"We do have a waiting list," said Faix. "We have enough on the waiting list to fill it up. You build it, they will come."
Pilots pay $300 a month, or $3,600 per year, to rent hangar space in Othello.
"We're excited about getting this hangar up," Weaver said. "Our landings will increase, and there will be more activity."
Faix said the port will begin by offering the new hangar space to pilots currently renting at the Othello Municipal Airport. The Port of Othello also owns an industrial park in Bruce, east of Othello, and some land in the city.
Construction is expected to begin this summer, and if all goes according to plan, Faix said the new hangar building should be completed this fall by a local firm, Straight A Contracting, with most of the funding coming from a special Federal Aviation Administration loan program for small airports.
"That keeps the money and the work within Adams County and the Port of Othello boundary," Faix said.
Faix, Weaver and Commissioner Deena Vietzke all said the airport is essential for Othello. It's the city's only real port of entry. It is the base for a number of crop spraying operations, and it gives executives with the large companies, like McCain Foods and SVZ, that have operations in Othello easier access.
"It's a must," Vietzke said.
Charles H. Featherstone can be reached at cfeatherstone@columbiabasinherald.com.
---