Car parade sends Wahluke High School graduates out in style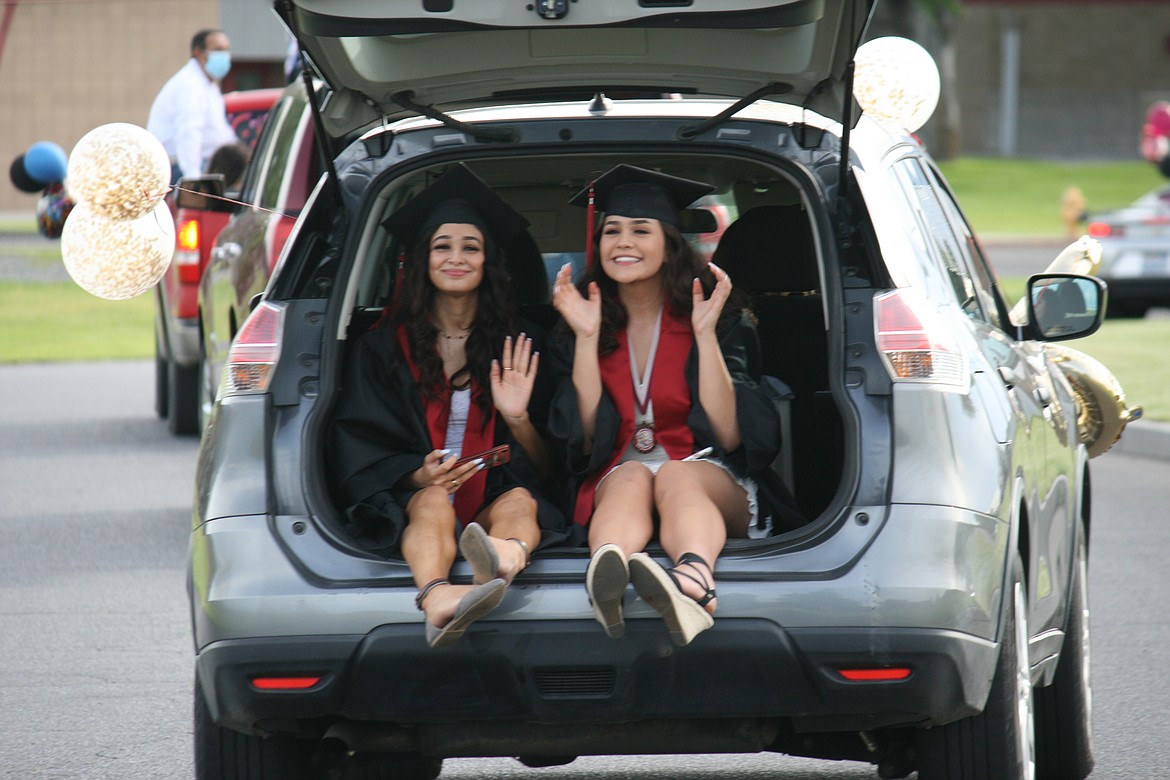 Graduation for the Wahluke class of 2020 featured a car parade through town.
Cheryl Schweizer/Columbia Basin Herald
by
CHERYL SCHWEIZER
Staff Writer
|
June 13, 2020 12:04 PM
MATTAWA — It may not have been what they expected, but the Class of 2020 left Wahluke High School in style.
Seniors were escorted on a car parade through town, with the parade looping back to the high school so seniors could walk across the stage. Of course the walk across the stage was unique in WHS history – it was in the high school parking lot, and spectators were asked to stay in the car.
Like other schools in Washington, the restrictions imposed to combat the COVID-19 outbreak required major changes to WHS graduation. The traditional ceremony was canceled.
Senior Angelica Morfin said the end of her senior year was different from what she thought it would be, and graduation fit right into that pattern. "It's not exactly what I expected," Angelica said.
Her classmate Juan Acevedo agreed. "It's different, you know?" he said.
Senior Kyle Kirkendall said it didn't feel exactly like graduation. "Wearing masks at graduation?" Kyle said.
"It's been a tough experience," senior Alejandro Ramirez said.
"It's pretty strange. It's pretty different," Kyle said.
But, Juan said, graduation was one more chance for the Class of 2020 to get together, one more chance to be together at school, be with their friends.
"At least we got something, right?" Angelica said.
"Very different from other years," Alejandro said, but it gives the Class of 2020 a unique experience to share. The whole coronavirus experience brought the seniors closer with their families, their loved ones and their friends, he said.
Seniors were encouraged to decorate their parade vehicles, and many families did, with balloons, banners and posters. Many seniors made posters thanking their parents and families for their support and sacrifice. One senior wrote the names of all her classmates across the tailgate of her family's truck.
Each family was allowed to get out of the vehicle for pictures as seniors walked across the stage. Wahluke teachers were lined up along the sidewalk, applauding as seniors walked by, exchanging high-fives, fist bumps and hugs.
For more photos of Wahluke High School's graduation, visit the photo gallery here.
---