Northwest Bass tournament circuit kicked season off at Potholes Reservoir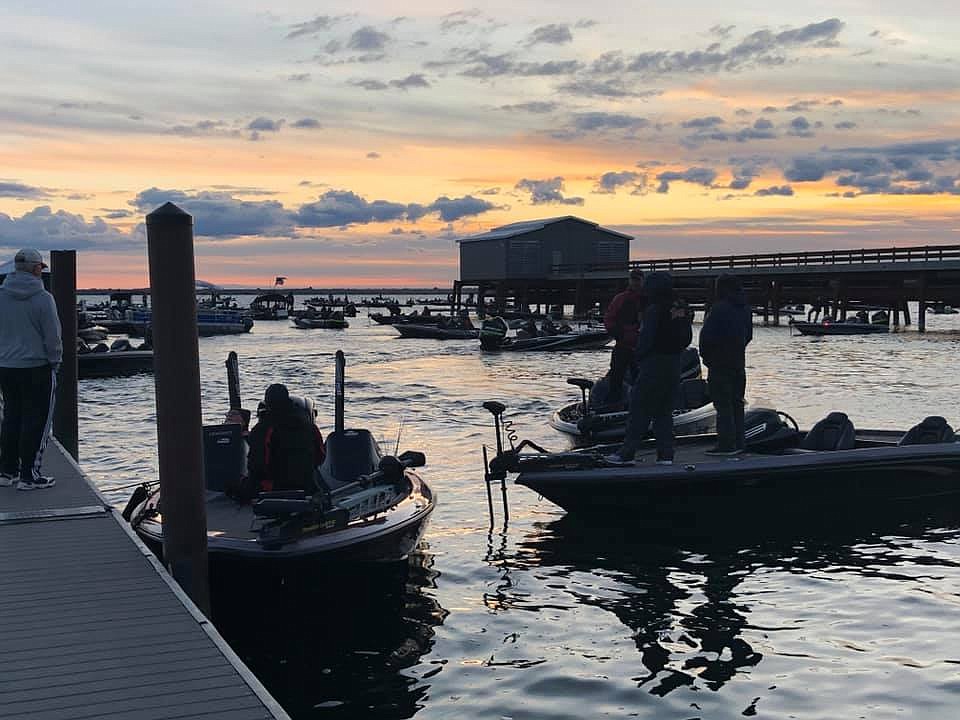 Courtesy photo Anglers gather near the dock on Potholes Reservoir for the Northwest Bass tournament last weekend.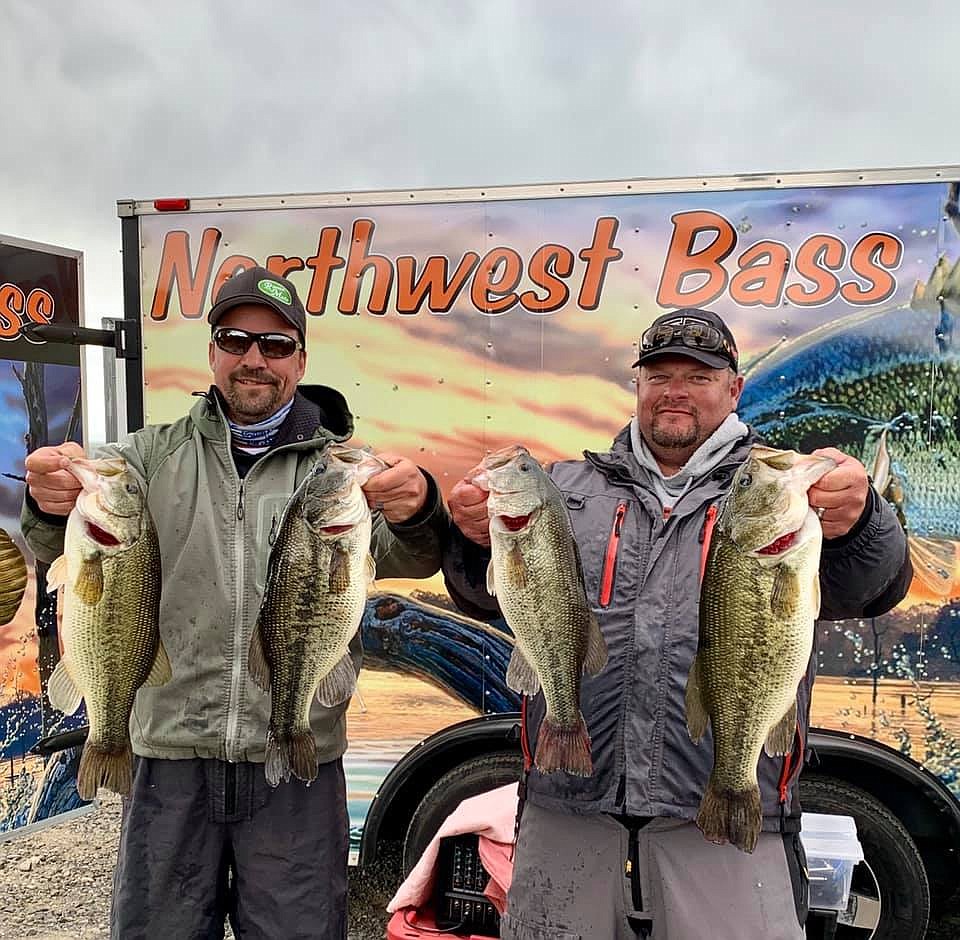 Courtesy photo The angler team of Ronald Hobbs Jr. and Jonas Pettit claimed first place at the Northwest Bass fishing tournament at Potholes Reservoir last weekend.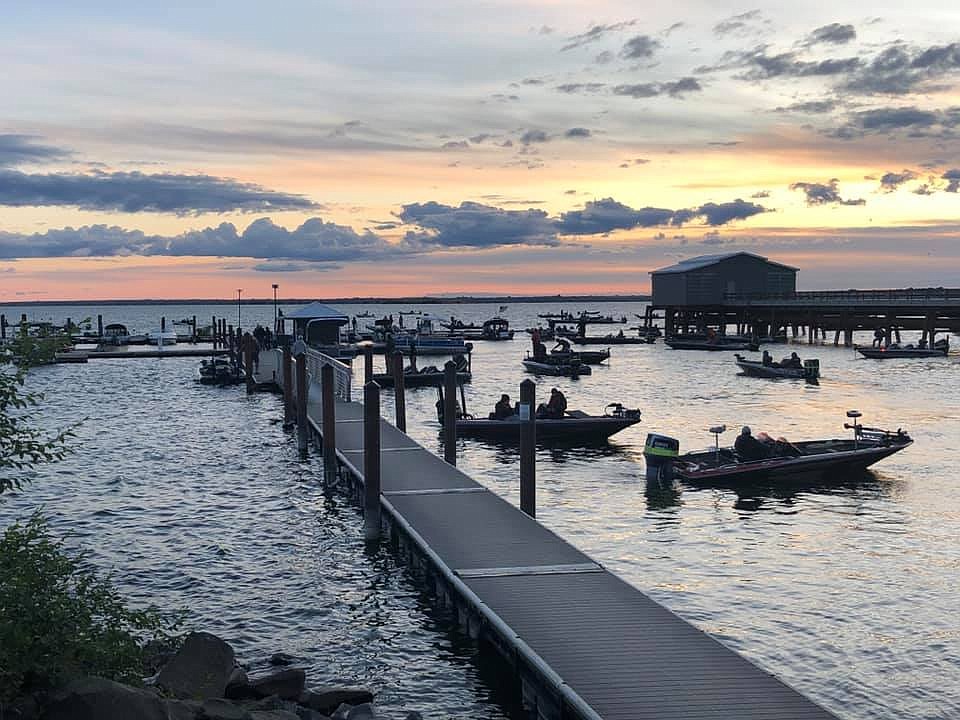 Northwest Bass kicked off its fishing tournament season with the first tournament this summer at Potholes Reservoir on Saturday and Sunday.
Courtesy photo
Previous
Next
by
CASEY MCCARTHY
Staff Writer
|
June 9, 2020 5:44 PM
GRANT COUNTY — Northwest Bass kicked off its tournament circuit season over the weekend at Potholes Reservoir. Eighty-seven boats took off to participate in the two-day tournament over the weekend.
Tournament director Willie Nelson said without the turnout from this event and their members, they wouldn't have been able to continue the season.
"If I wouldn't have had the turnout that we had, we wouldn't have had a season," Nelson said, "So it was very nice to kick off the season with that event for sure."
Membership fees, Nelson said, provide the funds to carry their season through and have the prize boat for the championship.
Nelson said things looked a little different at the Potholes event this year, with social distancing guidelines in place.
"We had a dock weigh-in rather than doing our stage like we normally do, which always gathers a crowd," Nelson said.
Angler teams would drive up to the dock, with one fisherman getting out wearing a provided sun mask, and placing the fish bag on the scale. After the official weighed the fish, the angler got back in the boat and idled out from the dock.
Gatherings in the morning for announcements were done by PA system, with anglers spaced out on the water before launch. Nelson said they prevented gatherings in the afternoon as well over the weekend, with the popular awards ceremony after the second day canceled due to event restrictions.
"I said we are not having an awards ceremony, just please put your boats on the trailer, and go home," Nelson said. "And we cleaned up our stuff, and mailed checks afterwards. It went pretty well. It was a little bit more work for us, but with everything being within the guidelines, it worked well."
Jonas Pettit and Ronald Hobbs Jr. took the top place for the weekend, winning $4,120 with a total weight of 42.53 pounds. Big fish for the tournament went to Levi and Mason Meseberg with a catch at 5.95 pounds. The Meseberg duo took second place overall for the weekend as well.
Richard and Zackery Shaff finished third overall in a tightly contested finish near the top of the leaderboard. Below is a list of top finishers for the weekend based on results from Sunday.
Team/ Weight/ Points
Jonas Pettit, Ronald Hobbs Jr./ 42.53/ 100.00 Levi Meseberg, Mason Meseberg/ 38.48/ 99.00
Richard Shaff, Zackery Shaff/ 38.14/ 98.00
Dana Steiner, Steve Lacey/ 37.36/ 97.00
Marc Lippincott, Chris Treffry/ 36.25/ 96.00
Mel Williams, Moses Mokuahi/ 34.61/ 95.00
Rich Craft, Matthew Milatz/ 34.27/ 94.00
Mat Cole, Richard Stansbury/ 33.75/ 93.00
Ken Elvsaas, Jason Lafave/ 33.52/ 92.00
Jim Broberg, Kelly Kellogg/ 33. 37/ 91.00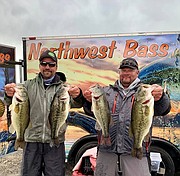 ---