Mattawa restaurant works through coronavirus restrictions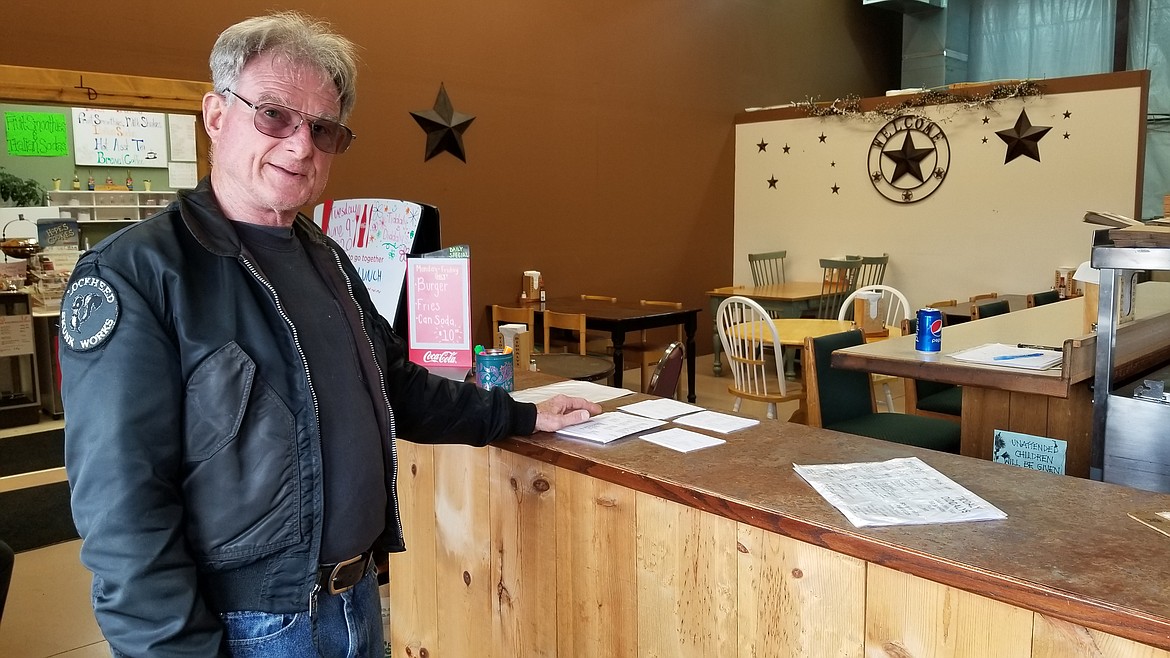 Rachal Pinkerton/Sun Tribune Above: Ken Broda, owner of Tiddaly Diddalys in Mattawa, was able to keep his restaurant open throughout the pandemic.
by
RACHAL PINKERTON
Staff Writer
|
June 9, 2020 5:34 PM
MATTAWA — The time of COVID-19 has caused many businesses to change and adapt their business models. For those in the restaurant industry, adaptations have been made as dining rooms have been closed and now reopened with limited seating areas.
Those restaurants that could, went to takeout only as a way to continue serving their customers. Tiddaly Diddalys in Mattawa, was one of those restaurants.
"We never actually closed the doors of the restaurant," said Ken Broda, owner of Tiddaly Diddalys. "I consider us to be really blessed. We already had the takeout facilities. We didn't have to do anything different."
Since the start of COVID-19, Tiddaly Diddalys' staff have been wearing masks and wiping down surfaces much more frequently.
"We're not used to the wiping pens and pencils," Broda said. "Wearing masks is the biggest thing to get used to."
Broda gives his workers a chance to take a break from working with customers so they don't have to wear their masks for their entire shift.
"We've been doing our best to comply," Broda said. "I would like to see us get some relief from the masks."
Now that the dining room has been allowed to reopen, patrons are also encouraged to wear masks. There is only a limited amount of seating to promote social distancing.
One of the challenges that Broda has had during the COVID-19 crisis is getting all the supplies that he needs.
"We had trouble getting some of the pizza toppings for a couple of weeks," Broda said. "The supply of gloves and masks have been interrupted. I have not been able to buy a box of gloves from my food vendor in Yakima for 30 days. His shelves are bare."
Carry-out containers have also become hard to get since all restaurants have gone to carry out.
"It's put a demand on carry-out containers," Broda said.
In spite of the craziness surrounding COVID-19, Broda has attempted to help everyone survive by offering ice cream scoops for 50 cents.
"It's our contribution to community sanity," Broda said. "I don't know anyone who doesn't like ice cream."
Tiddaly Diddalys is located at 20140 Road 24 SW, in Mattawa. They are open from 8 a.m. to 4 p.m. and can be reached via phone at (509) 932-5020.
Rachal Pinkerton may be reached via email at rpinkerton@suntribunenews.com.
---