Wahluke plans parade for high school graduation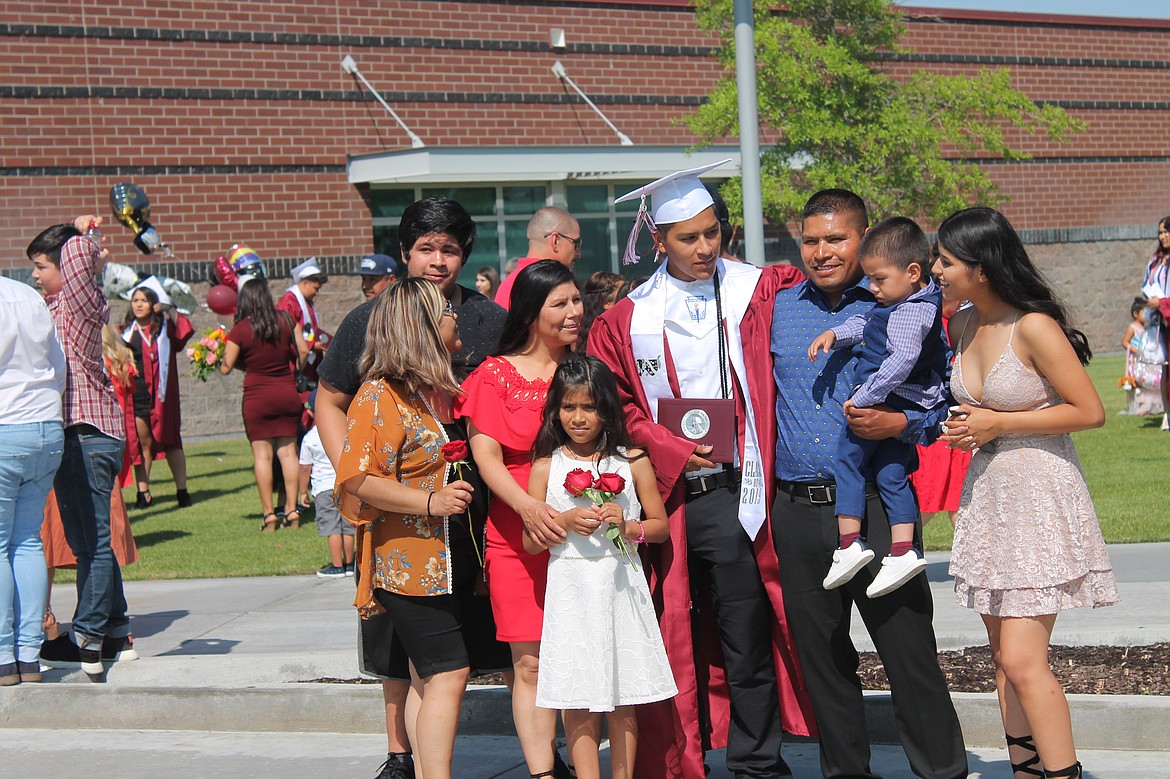 Sun Tribune file photo Wahluke High School will hold a parade for its graduating seniors this year.
by
RACHAL PINKERTON
Staff Writer
|
June 2, 2020 9:17 PM
MATTAWA — Wahluke High School has announced the parade route that graduates will take on Friday, June 12, as part of their graduation ceremony.
Cody Marlow, principal of Wahluke High School, said that the idea for the parade came from things he had seen on social media.
"It looked like a great idea and a way for the community to still be involved," Marlow said. "I received many messages from parents and students showing interest in the parade."
While Wahluke seniors, parents and staff would have preferred a traditional graduation, Marlow decided to opt for a different type of ceremony, due to unknowns surrounding COVID-19.
"With the unknown and the possibility of not even being able to go back into the building next fall, we felt the possibility of holding traditional graduation would be very unlikely," Marlow said. "I didn't want to gamble with the students' celebration and potentially not have anything. I really want to celebrate our seniors and all of their accomplishments over their career at Wahluke."
Wahluke's graduation parade will start at the Wahluke High School parking lot at 6 p.m. on Friday, June 12. Once the parade is over, seniors will return to the high school parking lot and receive their diplomas.
"Because of the social distancing and group restrictions, only graduates and their immediate family will be able to be in their car up at the high school during the diploma handout," Marlow said. "We will release individual cars where they will drive up to the stage which will be outside by the parking lot. They will get out of the car, walk across the stage, get their diploma and then get back in their car and leave."
If weather is a problem that day, diplomas will be handed out inside the high school auditorium. Only families will be allowed in the building.
During the graduates' parade, Mattawa residents are encouraged to be in their yards, celebrating the seniors.
"It would be awesome to see signs and other ways to celebrate our seniors," Marlow said. "I'm just really proud of our seniors and their perseverance over the last four years of high school. Graduation is such a special event that I wanted to make it as special as possible with everything that is going on."
Rachal Pinkerton may be reached via email at rpinkerton@suntribunenews.com.
---