Othello High School track closed for renovations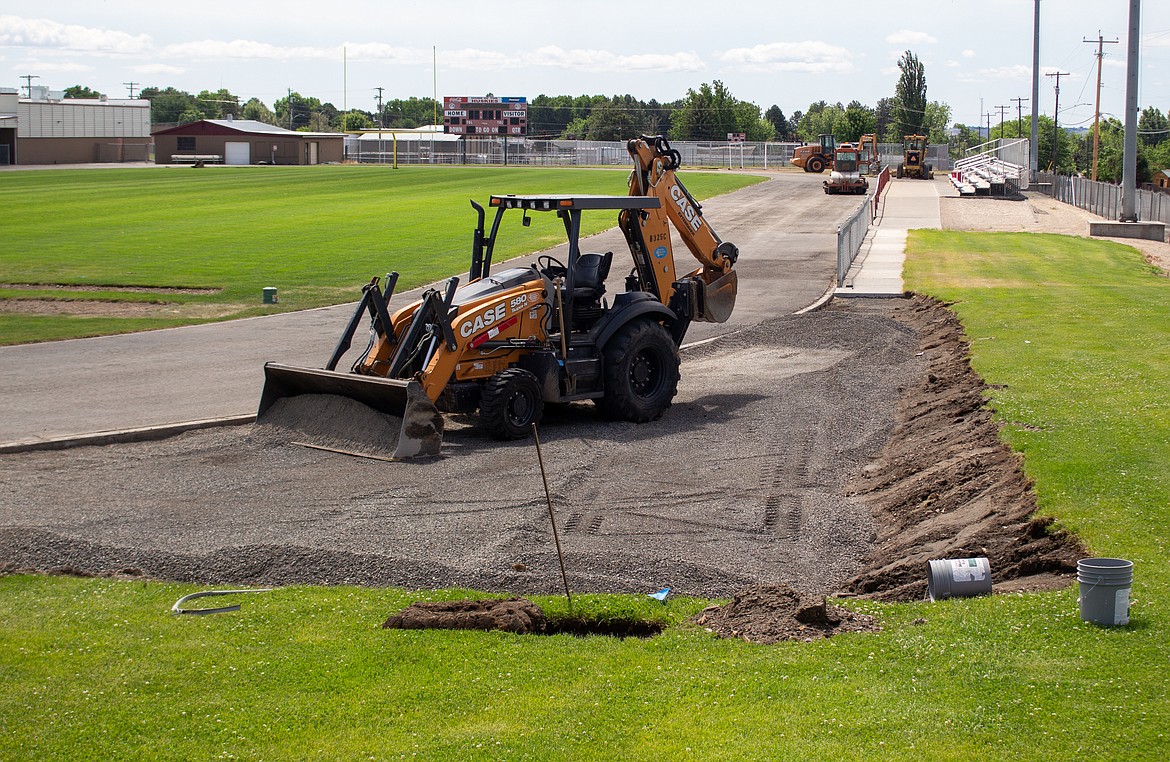 The track and field at Othello High School closed temporarily to the public last week, as a full renovation gets underway.
Casey McCarthy/Sun Tribune
by
Casey McCarthy
Staff Writer
|
June 2, 2020 8:59 PM
OTHELLO — After 20 years of service, the track and field at Othello High School closed last week for a complete renovation, according to a post from the Othello School District. The track closed temporarily to the public on May 26.
New renovations to the track will include a complete resurfacing, new layout and new track material. With the track closed to the public, community members are encouraged to check out either of two alternative options listed by the school district in the meantime.
The track at McFarland Middle School in Othello and the walking and biking path provided by the city are two alternative options for the community while the OHS track is closed. The school district extended its thanks for the community's cooperation and understanding, while looking forward to sharing the renovation process and finished product as well once it's completed.
---