Royal HS welcomes new principal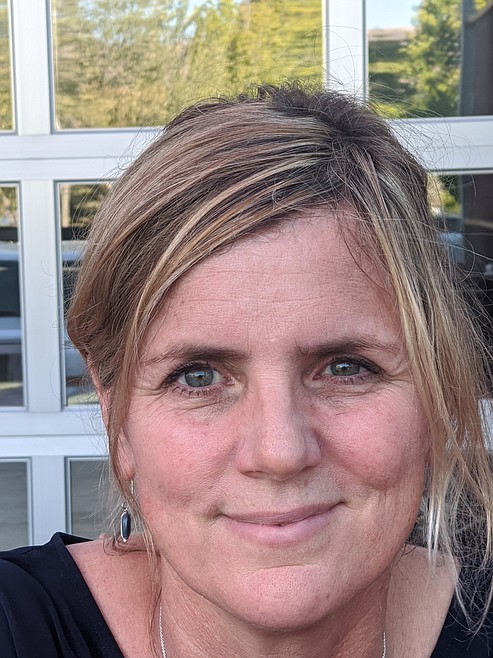 by
RACHAL PINKERTON
Staff Writer
|
July 31, 2020 8:00 PM
ROYAL CITY — Courtney McCoy has taken the position of principal at Royal High School. For the past five years, McCoy has been the principal of Warden High School. Prior to that, she taught for 20 years, specializing in English, communications and journalism classes.
McCoy got her undergraduate degree in fine arts from the University of Oregon and her master's in teaching from the Vancouver branch of Washington State University. Around 14 years ago, McCoy and her husband got jobs in the Eastmont School District.
Five years ago, McCoy decided to challenge herself and took a job as principal at Warden High School.
"I just loved my five years," McCoy said. "I fell in love with Warden and the high school staff."
McCoy, whose husband is a principal in East Wenatchee, has been commuting from the Eastmont School District each day while working in Warden.
"I've been a commuter that whole time," McCoy said. "Some people think it is kind of weird."
The move to Royal High School cuts down McCoy's commute by approximately 20 minutes.
"It is a beautiful drive," McCoy said. "This drive is way more peaceful."
As McCoy looks forward to the upcoming school year, she wants to get to know the staff, students and families in her new school.
"I need to do that the best I possibly can," McCoy said. "My goal is to get to know the community and get everybody back safely (to school)."
As a principal in a pandemic, McCoy said that her job is "to help teachers teach and make that transition" from traditional classroom teaching to online teaching.
"You can't video yourself with something you would have done in the classroom," McCoy said. "You have to change it up. Instead of a lecture format, you have to think of real world problems and applications."
When McCoy is not at school, she enjoys gardening and making things.
"I'm a crazy gardener," McCoy said. "I love being in my garden."
McCoy also is an avid knitter.
"I am very crafty," McCoy said. "I wouldn't call myself a fine artist at all. But I am always making things. I like my hands to be moving all the time."
Rachal Pinkerton may be reached via email at rpinkerton@suntribunenews.com.
---