Royal Intermediate School gets new principal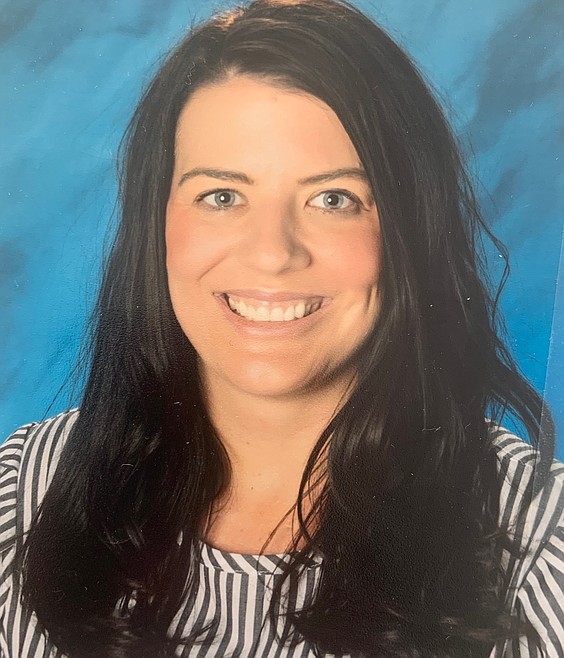 by
RACHAL PINKERTON
Staff Writer
|
July 30, 2020 8:00 PM
ROYAL CITY — Royal Intermediate School is welcoming a new principal for the upcoming school year.
Angela Baldus took over as principal on July 1. She is replacing Linda Achondo, who is the new executive director of Student and Teacher Services at the Royal School District.
Baldus grew up in a small rural farming community of 400 to 500 people.
"I had 16 people in my class," Baldus said. "Royal City was like being home again. I loved the K-12 campus."
After high school, Baldus attended the University of Idaho and studied medicine. Partway through her undergraduate degree, she wanted to change majors and go into teaching, but her parents weren't in favor of that plan. They told her that if she wanted to go into teaching, she would need to get her master's degree.
"I was 20," Baldus said. "I went along."
After college, Baldus taught first grade for three years. Wanting to switch to a different grade, Baldus approached her principal, who suggested she apply for a vice principal position open in her district.
"I got hired and kept in it," Baldus said. "It's kinda funny. It probably wasn't my career goal ever. I love it. It's challenging. Every day is a new day. It fits my personality."
This will be Baldus' 15th year in administration. Over the years, she has worked in the Meridian, Orofino and Clarkston school districts. She has served as teacher, vice principal and principal over the course of her career.
Looking toward the new school year, Baldus is hoping to build relationships in the district.
"One of my strengths is forming strong relationships," Baldus said. "It will be challenging if we're (doing school) online."
Baldus also hopes to continue the traditions that are present at Royal Intermediate School.
"I think there are some really good things happening at Royal Intermediate," Baldus said.
One of the traditions that Baldus is excited about is the Amazing Shake. In her previous school, they had tried to create "houses" based off what they had read in books and conversations with other people.
"When I walked into Royal Intermediate, I was like, 'Oh my, you do houses?'" Baldus said. "I see all the things we (Baldus' previous school) do wrong."
Baldus said that the soft skills, as taught by the Amazing Shake, are just as important as academics.
"What the business world is saying is that they need soft skills," Baldus said. "I think the earlier we start practicing them, the more comfortable the kids will be."
At this point, it is unclear how that will work in the upcoming school year, with all the uncertainty around COVID-19 and how school will look. Baldus said that school administrators have to be realistic about how next school year could look.
"We've planned all the areas the state has asked us to plan," Baldus said. "Each school is going to look a little different, even though we try to be uniform across the district."
In spite of how the upcoming school year may look, Baldus encourages people to stop by and talk to her.
"I have a very open-door policy," Baldus said. "I would love to meet people. I am really excited to be part of the Royal School District. I have been nothing but impressed so far."
Rachal Pinkerton may be reached via email at rpinkerton@suntribunenews.com.
---