New control officer has deep compassion for animals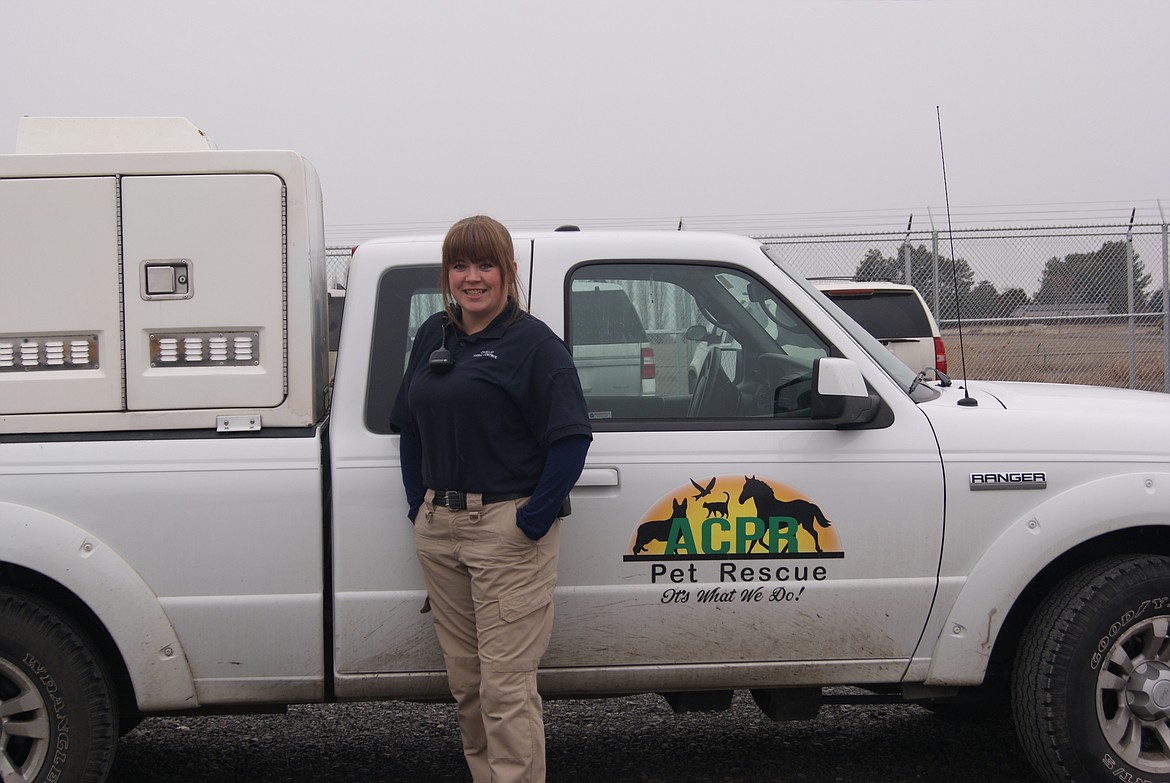 Adams County Pet Rescue/courtesy photo Brianna Ingram is the new animal control officer for Othello. She began the position in December.
by
Luann Morgan
Adams County Pet Rescue
|
February 25, 2020 9:36 PM
OTHELLO – One thing Brianna Ingram makes clear from the start is that she has a compassion for animals. So much so that she was a veterinarian assistant for 13 years, from Las Vegas to Oregon and to Othello.
Having worked in several clinics over those years, it seemed like a natural progression to be hired as the new animal control officer for the city of Othello. She already knew a bit about Adams County Pet Rescue from knowing director Kyya Grant at the fair.
That same compassion continues into her personal life. She and her husband, Jeremie Monson, who works at Coyote Ridge, live on a farm with a variety of dogs, cats, horses, cows, rabbits, guinea pigs and more. Together, they are sharing that love of animals with their six daughters.
Ingram grew up on the west side of the state and has been in Othello for seven years.
"My dad is a police officer, so I enjoy helping the community and upholding the law," she said.
Ingram began the position on Dec. 23 and has been working on getting some of the licenses and ordinances updated. In March, she will attend two weeks of animal control training through the Othello Police Department.
She wants everyone to know that she cares about not only animals but the local community as well. If you see her on the street, be sure to send a friendly wave her way as she wants to get to know all the Othello residents.
"I love to work with people," Ingram said. "As long as you follow the law, I will show you respect."
Adams County Pet Rescue is located at 1961 Bench Road east of the fairgrounds. Hours are noon to 6 p.m. Tuesday, Wednesday, Friday, Saturday and Sunday. The facility is closed Mondays and Thursdays for cleaning. To contact ACPR, call (509) 488-5514 or email adopt@AdamsCountyPetRescue. Be sure to visit the website at www.adamscountypetrescue.com and like their Facebook page.
---