Charles (Chuck) Dean Koepke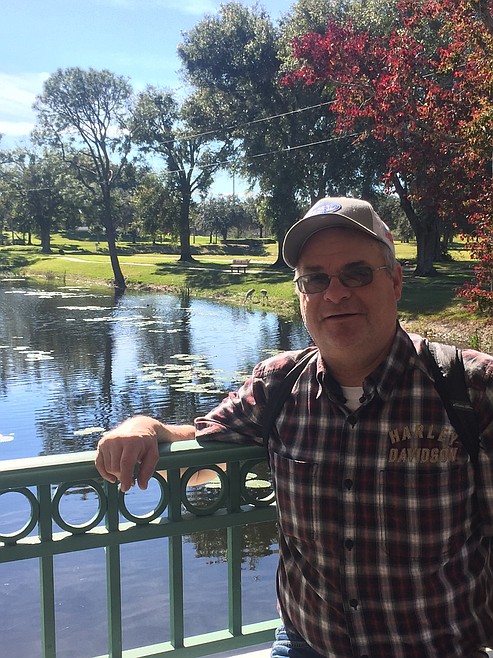 |
August 26, 2020 1:00 AM
October 12, 1962 – August 15, 2020
Charles (Chuck) Dean Koepke, 57, was born Oct. 12, 1962, at Grangeville, Idaho, to Jason and Charlotte Koepke. He joined half-brother Mark Koepke and brother Leonard Koepke and six minutes later was joined by brother Russell, making Chuck the older twin, but Russ was six ounces bigger. Later, brother John (Jack) Koepke completed the family.
The family lived at Elk City, Idaho, and later Pierce, Idaho, where Chuck was very active in artwork which he continued through his early years in Othello where he built Christmas displays throughout the city and painted windows for seniors. He graduated high school while in Pierce and attended some college before making Othello his lifelong home.
Chuck was known by many as The Sprinkler Guy; much of Othello is greener for all the sprinkler systems he installed and maintained. Wearing a different hat Mr. Fix-It could be seen throughout the area. He really needed a Chef Hat as he was always ready to barbecue for any occasion. He especially enjoyed being part of the Hutterite mint farming community, the camaraderie and being able to play with the big boy toys, aka farm equipment, where he was working at the time of his death.
He married Lorett Paloma on May 28, 1988, and together they raised sons Jason C. and Charles (Chuckie) J. Koepke. She survives him. Chuck died Aug. 15, 2020, in Spokane with son Chuckie at his side as a result of doing one of the things he enjoyed most: motorcycling with Chuckie and a friend.
His grandfather Jason and brother Mark preceded him in death.
Left to mourn him are his son Jason, who lives in Texas; his son Chuckie, with whom he shared his home here in Othello; his brothers Leonard, Russ and Jack, all living in Idaho; his mother Charlotte who lives in Coos Bay, Oregon, and other family members. He also leaves a multitude of friends to mourn, especially Yvonne Dixon, his farm friends, fishing buddies, local business people and it seems like most everyone he ever came in contact with; all of us were subject to his unrelenting sense of humor.
Chuck was a friend to many, and to many he was a best friend. Those who truly knew him were blessed to have him near. We show how much we loved and cared for Chuck through our actions as we live on with him forever in our hearts. Keep all the memories you have had with Chuck tucked close to your heart.
The family would especially like to express its deeply-felt gratitude to the Hutterite community for its compassion during this tragic time.
There was an open casket viewing at Stevens Funeral Chapel on Friday, Aug. 21. On Saturday, Aug. 22, there was a graveside service at 10 a.m. with burial at Bess Hampton Cemetery.
Following the services the Warden Hutterian Brethren provided the use of the mint shop where Chuck worked, where they also contributed to a luncheon organized by a few of Chuck's closest friends, who hosted the gathering for all family and friends wishing to attend to reminisce about many good times with Chuck, to honor and celebrate his life.
---