Looking back on a legacy of athletics and family in Othello for the McCourtie family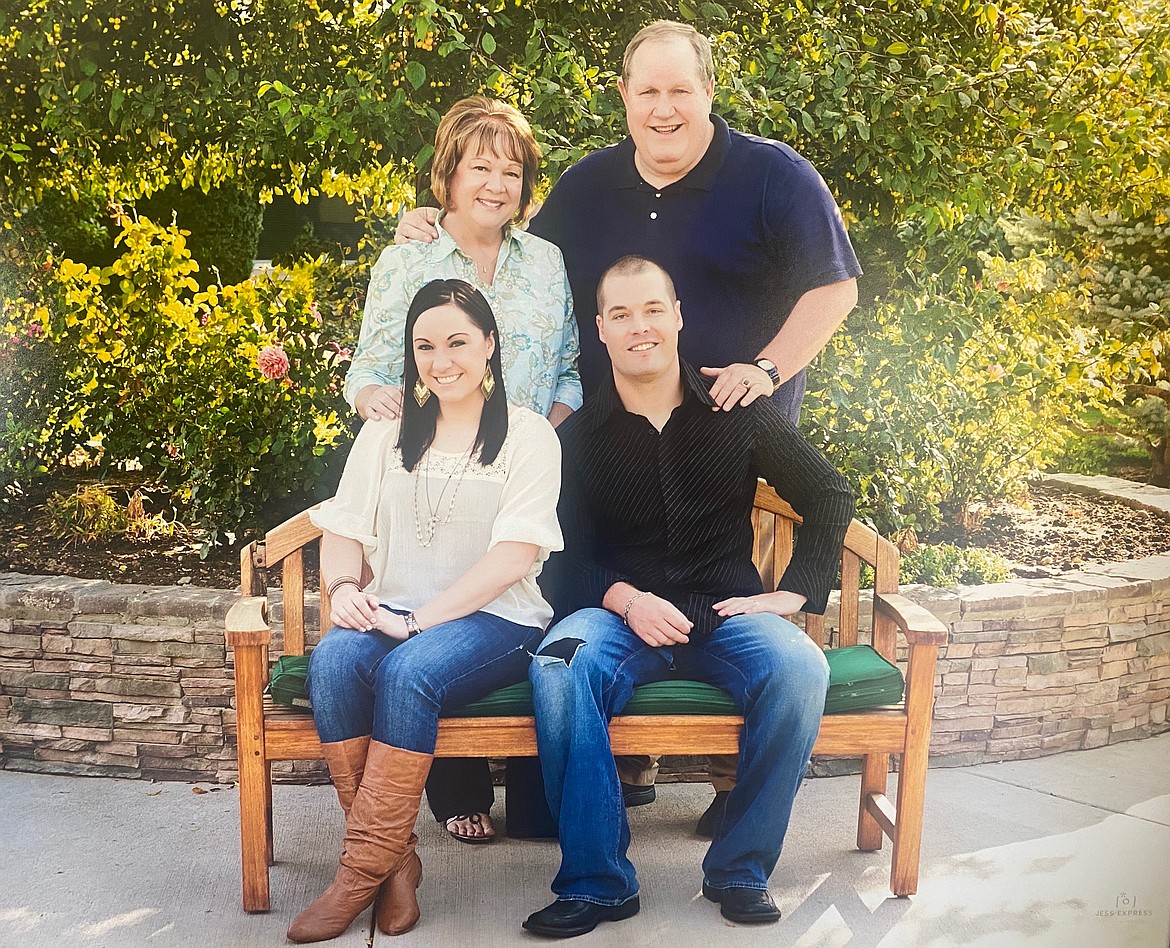 Courtesy Photo/ Mary, Mike, Jenny, and Dan McCourtie are all graduates of Othello High School, with Mike, Jenny and Dan all going to college on athletic scholarships in Washington.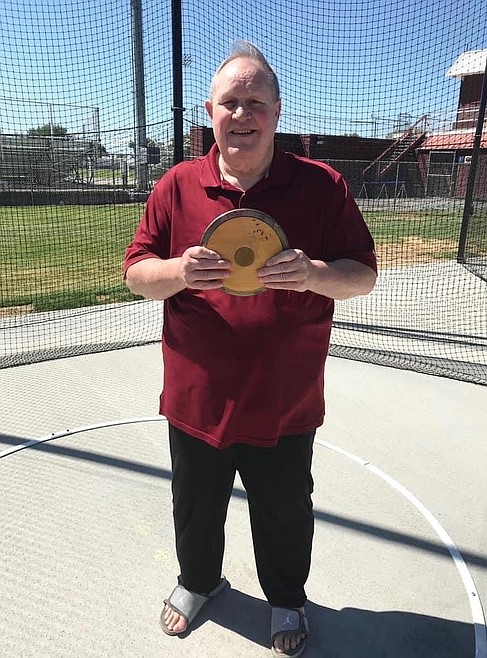 Courtesy Photo/ Mike McCourtie holds his college discus inside his former throwing ring at Othello High School this summer.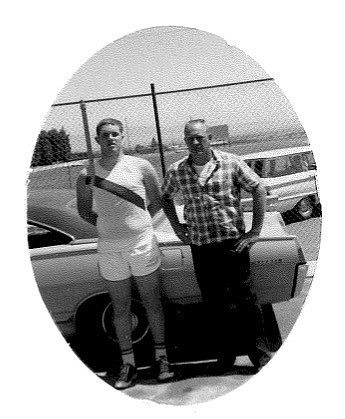 Courtesy Photo/ Mike McCourtie poses for a photo with his father, Bob McCourtie, before a track meet in high school.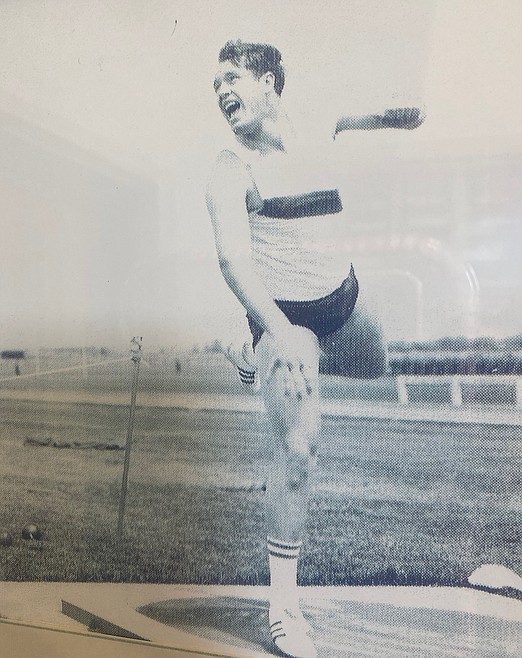 Courtesy Photo/ Mike McCourtie watches his toss from the throwing ring during a track event in high school for Othello High School.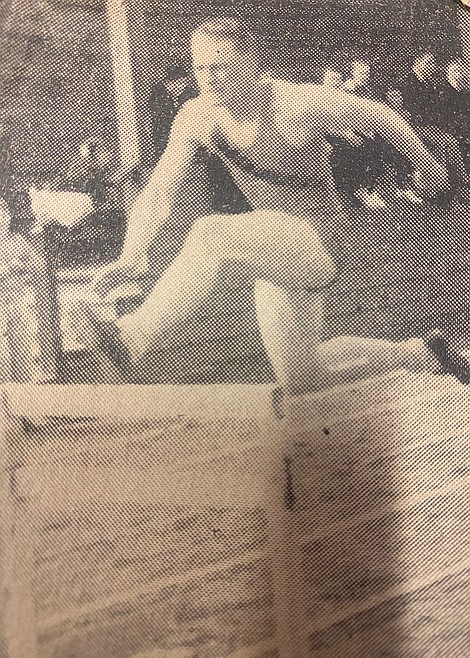 Courtesy Photo/ Bob McCourtie, a star athlete in hurdles, discus, and football in Olympia in the 1930's carried his athletic tradition with him to Othello where he started his family.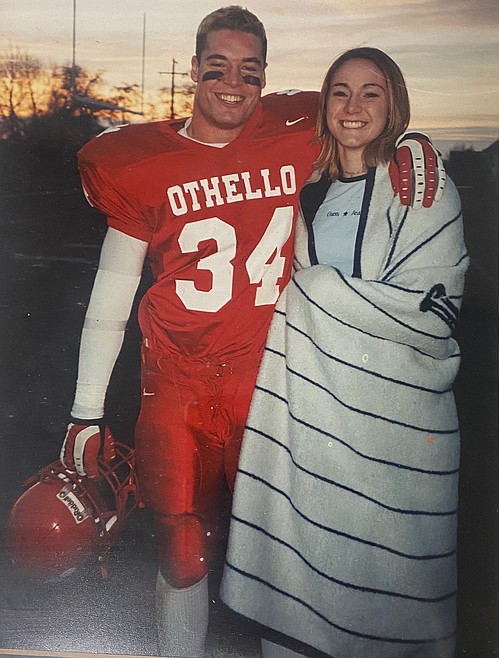 Courtesy Photo/ Dan and Jenny McCourtie share a moment together after one of Dan's football games for Othello High School.
Previous
Next
by
CASEY MCCARTHY
Staff Writer
|
August 23, 2020 8:00 PM
OTHELLO — A passion for athletics has a long tradition in the Othello community. Othello High School Athletic Director Jenny McCourtie recounted her own family's legacy as the high school works on revamping its track.
Jenny McCourtie's brother, Dan McCourtie, broke their father Mike McCourtie's high school discus record when he was a senior in 2001. The track and field success didn't begin there, but many years before in Olympia.
Bob McCourtie, Jenny's grandfather, was an outstanding track performer in high school in the late 1930s in Olympia, Mike said. He ran hurdles, threw discus and was a talented football player as well.
"He had a chance to go to WSU on a scholarship, but back then if you made it through high school, it was time to start making a living," Mike said. 'He ended up moving on and getting married."
After they were married, Bob and his wife made the move to Othello to work with the railroad and begin their family. When he was young, Mike said, every kid in town was playing something. He said Othello has always had a rich sports tradition.
Growing up in Othello, Mike said his best friend was Pete Taggares, who would go on to play football at the University of Washington. Both played baseball before Taggares suggested that the two give track and field a shot.
With natural strength and size, he said, he found success quickly. From there, Mike said, it was almost like an addiction.
"I had some good success and won the state championship in shot put, discus, and ended up winning the national level and got recruited to WSU and went from there," he said. After turning down his own college offer, Mike said, his father encouraged him to do whatever he wanted as long as he worked hard at it.
"His main thing to me and my brothers that I passed on to my kids, whatever success you garner in the process, always be humble," Mike said. "If you're any good, you don't have to tell them, they'll come to you. And that's kind of the deal we went by."
Mike and his brother actually built the former throwing ring at Othello High School that is currently being replaced. It was on that ring that Mike watched his son, Dan, break Mike's own high school record.
Mike said one of Dan's main focuses with track was staying in shape for the football season. He said he would have loved to introduce Jenny to track as well, but that her time was already committed to softball.
As he worked and trained with his son in the throwing ring, Mike said, he knew his record was going to fall well before it did as he watched Dan throw past his mark time and time again in training.
"When it happened, he knew it too, he just sort of smiled at me," Mike said. "It was at a track meet in Connell. It certainly makes you feel good. Everyone knows when you set a record it's going to be broken, but it's pretty special when it's by one of your family members."
Mike has continued to stay involved with track and field, working with throwers Isaiah Perez and Elijah Roylance last spring before the season was canceled. He said his main pastime now is watching the success his kids are having.
Jenny followed her grandfather and father into a role in administration. Her grandfather, Bob, became involved with the school board in Othello when he moved his family there. Her father, Mike, got involved after a "suggestion" from his own father at a family gathering.
"I was doing some complaining about the schools or something and my dad pretty firmly told me, either put up or shut up," Mike said. "It's rewarding to help, even a small part, make a difference in young people, nudge them in the right direction."
For Jenny, she said her motivation is much like her father's, a desire to give back. Growing up in Othello, she said, her family on both sides has always been treated well.
"I absolutely love kids, that's why I got into the profession that I did, and I just want the kids to experience some of the same successes and happiness that I did," Jenny said. "So just giving back is huge for me."
The new Othello High School track and field layout features three throwing rings now. With about 140 kids coming out for the team last year, Jenny said, there is a ton of passion from the athletes already. With new layout, new equipment and new design, she said, she's hoping legacies like her family's own will continue to be built for years to come.
---