Royal High School football seniors staying ready when their return comes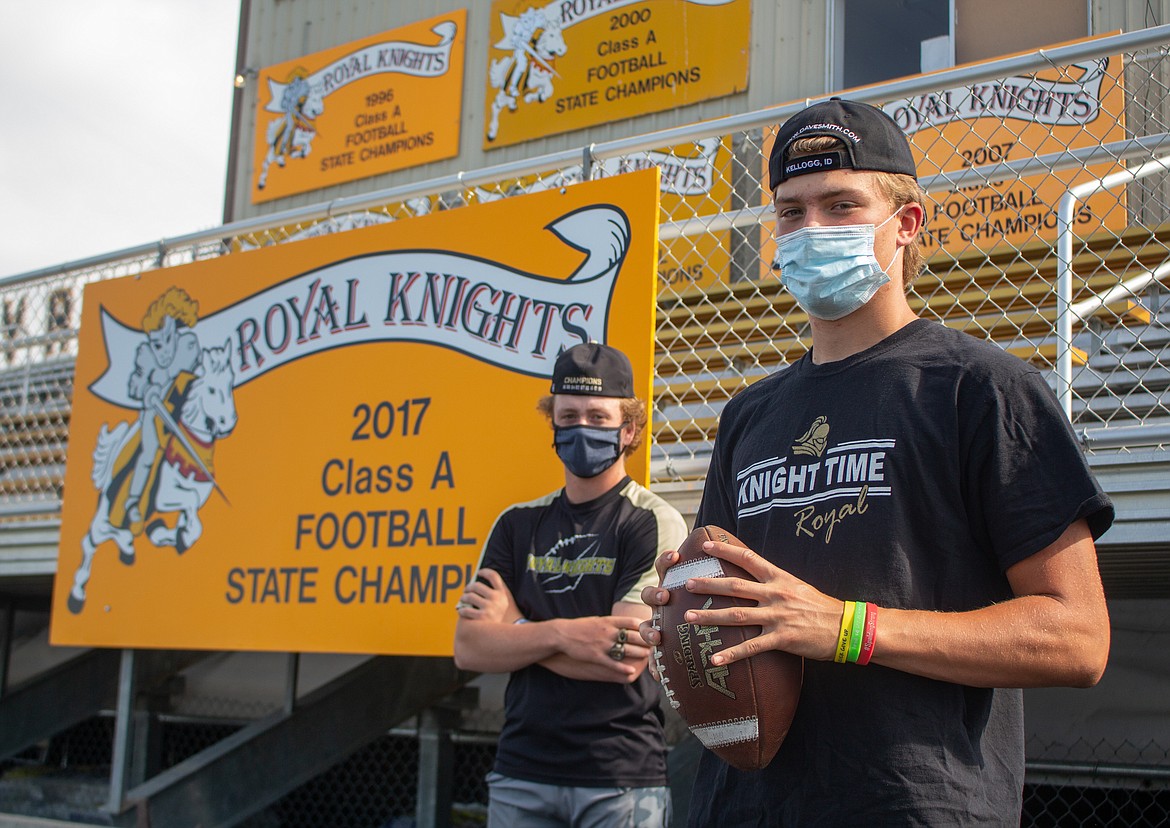 After capping off last fall with the title, the Royal Knights, including seniors Cooper Christensen, left, and Caleb Christensen, look to add one more 1A championship to the trophy case in their final season.
Casey McCarthy/The Sun Tribune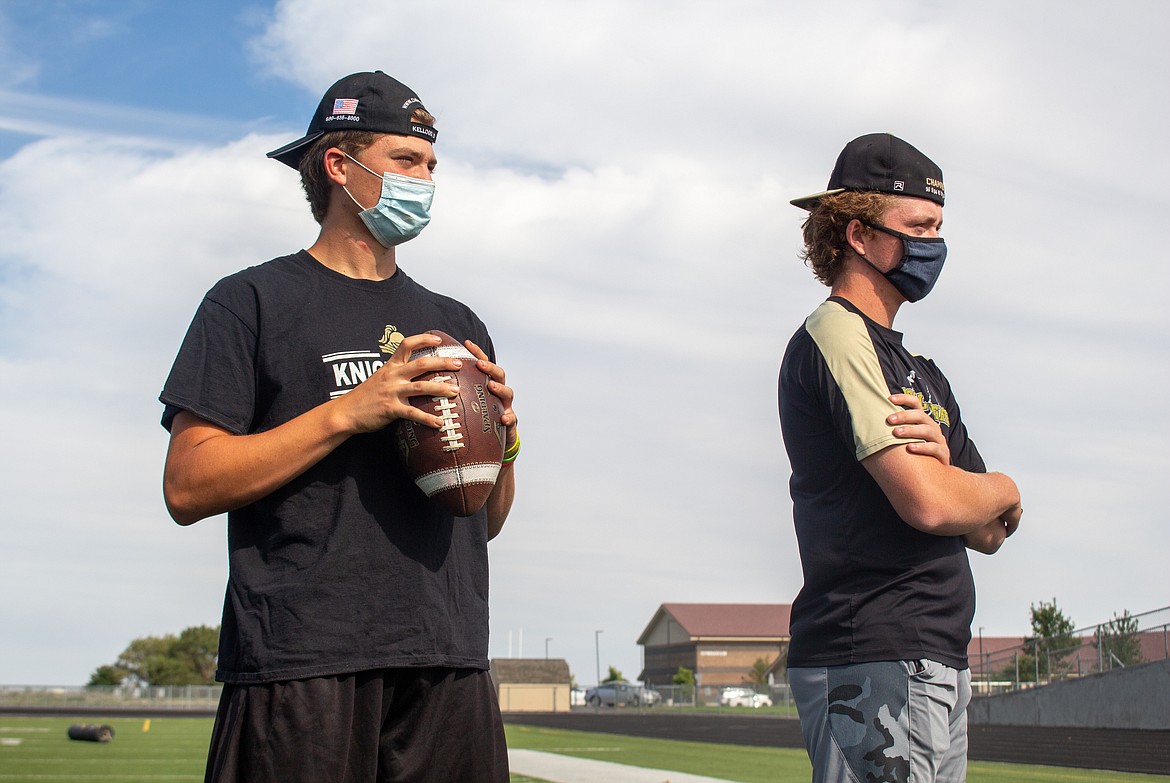 Casey McCarthy/The Sun Tribune With a shortened and delayed season, Royal High School seniors like Caleb Christensen and Cooper Christensen feel an added urge to make the most of their final year on the gridiron.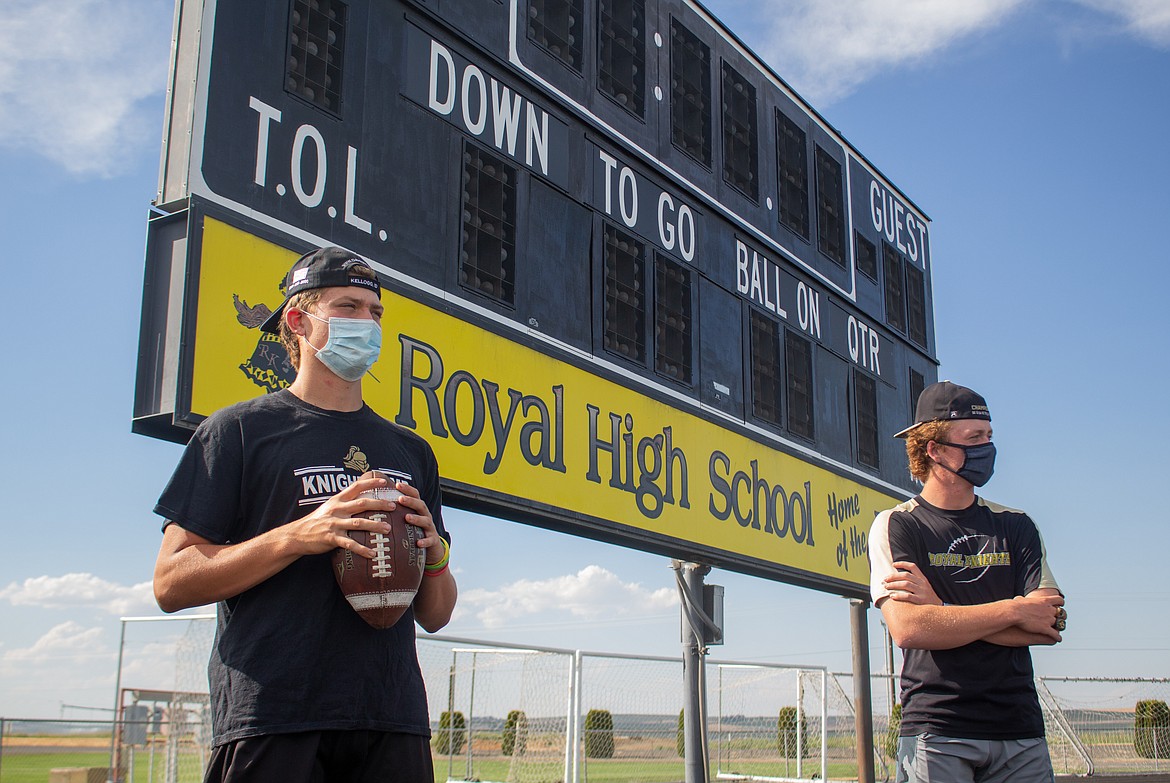 Casey McCarthy/The Sun Tribune Caleb Christensen and Cooper Christensen have been working since last season ended as they continue to stay focused on returning to the 1A State Championship game this spring.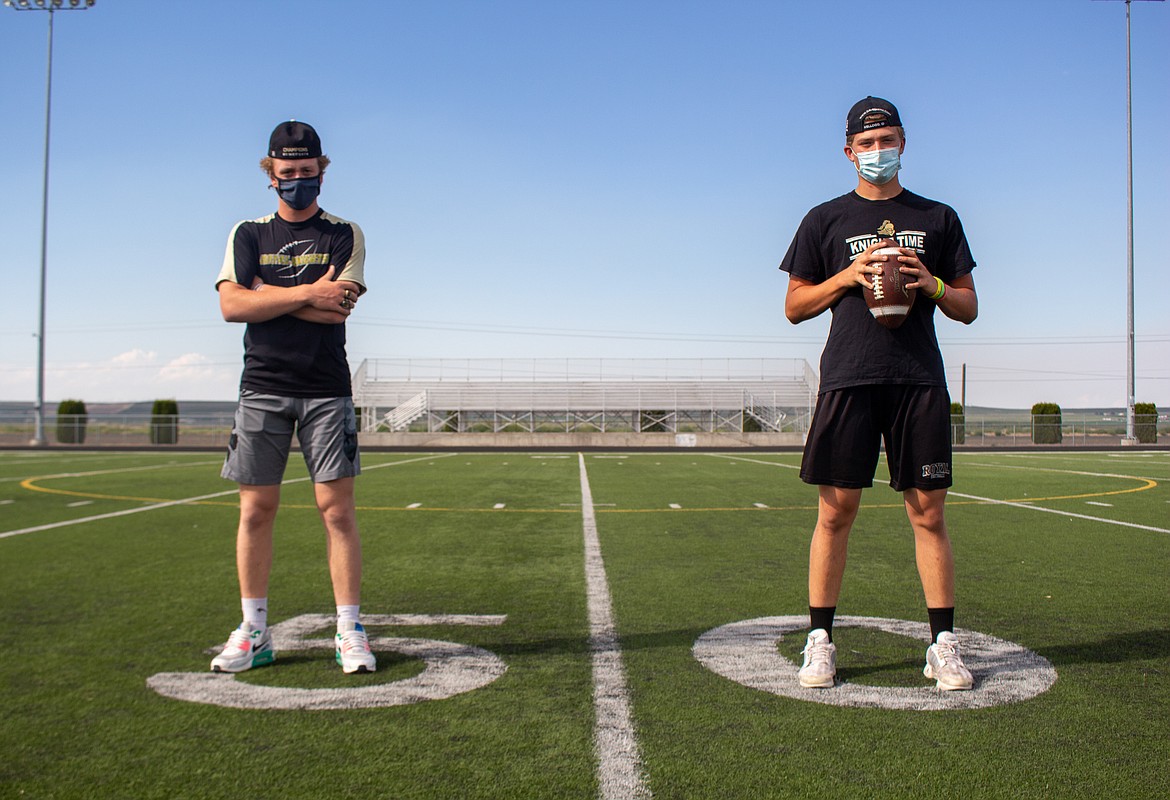 Casey McCarthy/The Sun Tribune Royal High School seniors Cooper Christensen and Caleb Christensen continuing to put in work and remain focused as they eye back-to-back 1A titles to wrap up their time with the Knights.
Previous
Next
by
CASEY MCCARTHY
Staff Writer
|
August 21, 2020 8:00 PM
ROYAL CITY — Coming off another Class 1A state championship and an undefeated season, the Royal Knights look to pick up where they left off when the season kicks off this spring.
Senior quarterback Caleb Christensen said he wasn't too surprised to see the season postponed.
"I knew they (the WIAA) would do something," he said. "It is what it is. We can't change that, so we just have to be prepared for the season when it comes. And whenever that is, we'll be prepared."
The Knights return a big group of seniors from last year's championship team, and the Knights' senior quarterback said that experience will help make up for the missed prep time this offseason.
While Christensen said he isn't sure if their experience makes up for the missed time completely, he said many of the returners have been working together in small groups in the offseason to stay sharp.
"We've been throwing since football season ended last year, almost every day," Christensen said. "I think our connection will be there, I mean it definitely will be tougher not having as much practice time. But we have such a great coaching staff, so many great weapons, we have such a great line and they're all working their butts off."
An advantage for the Royal High School players is growing up in a system they become familiar with from an early age. Christensen said they've know what plays and schemes they'd be working with since middle school.
Christensen said the team is just as hungry as it was last season, and knows what it feels like to reach that success now. With the season delayed for now, he said that work level is only going to grow as the team looks to stay ready.
"Things are gonna be different, so we know we need to put in the extra work so we're ready when it is time," Christensen said.
Cooper Christensen, a senior wide receiver and defensive back for the Knights, said the transition into the season will be an adjustment this year. Typically, the football program has spring practices and summer football camp leading into the season, almost six months of preparation.
Now, players will quickly shift into gear after the wrestling, and basketball, season comes to close in the winter. Cooper Christensen said, personally, getting from "basketball shape" into "wide receiver shape" will be tough.
"Basketball shape is more of a cross country type of shape and football is more a sprinting type of shape, so that will be different not having that typical time before the season," Cooper Christensen said.
Without camps and the typical time to prepare, Cooper Christensen said he and other players have tried to keep things as normal as possible. He said a group of players has been getting together to lift, throw and catch as much as they could since last season ended.
He said they didn't want their team mentality to change going into the season. In their final ride with the Knights, he said, players are looking to make the most of it.
"Ever since we were kids, we wanted to be a high schooler and just play football and have a chance to win state," Cooper Christensen said. "And now that we only have one more ride, especially with a big group of seniors like we have, it's definitely gonna be a little different knowing this is our last season."
Both seniors said they know the community in Royal is disappointed to not have football this fall. Cooper Christensen said it will definitely be different this year, but said he knows the community supports and understands the situation everyone is in.
Entering a shortened season, Cooper Christensen said the team's focus will have to remain locked in.
"We just need to be more focused because now we have a target on our backs, and people want to beat us because of the program that we're in," he said.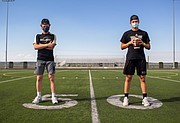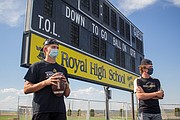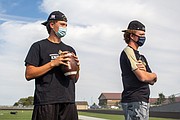 ---