Cascade Organic Flour mill donates to food bank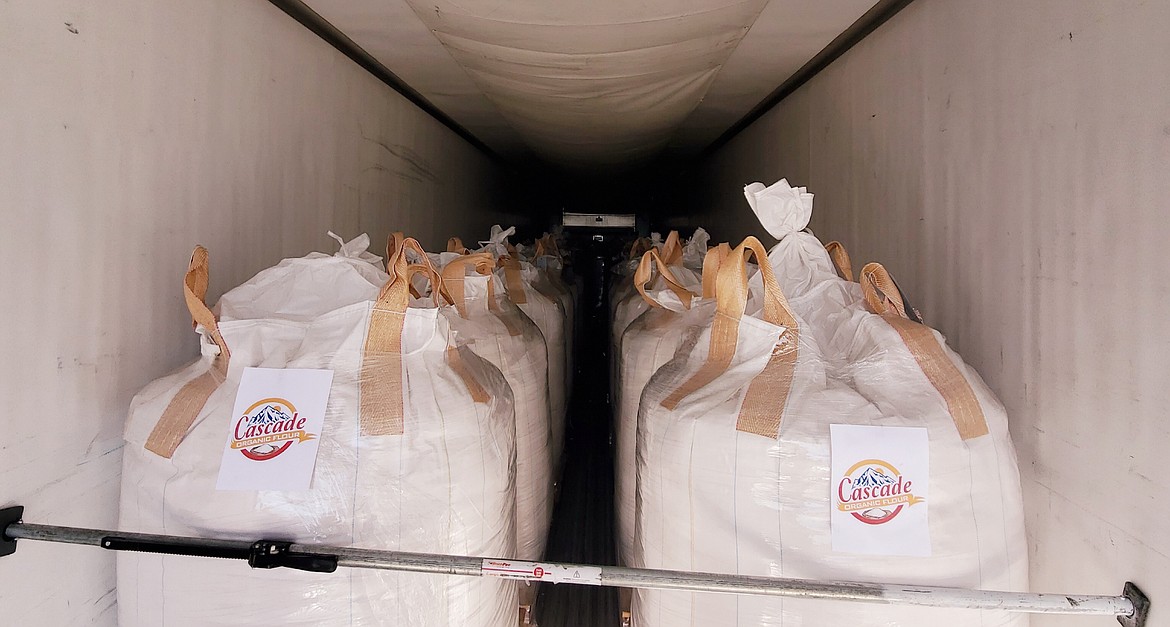 Courtesy photo/Cascade Organic Flour Cascade Organic Flour, of Royal City, recently donated 21 tons of flour to Second Harvest Food Bank in Spokane. The flour will be repackaged and distributed around the county and Eastern Washington.
by
Rachal Pinkerton
Staff Writer
|
April 21, 2020 6:34 PM
ROYAL CITY — As the need for food increases as people are out of work, food banks are attempting to keep up with the demand. To help, Cascade Organic Flour, located in Royal City, recently donated 21 tons of organic flour to Second Harvest in Spokane.
Cascade Organic Flour owner and CEO Justin Brown said that when giving donations, it donates a huge truckload. At the Second Harvest warehouse, the load is then packaged into three pound bags that are distributed to food banks. "I'm not ignoring Grant County," Brown said. "I told them I want it (the flour) to be distributed in Grant County and Eastern Washington."
Brown is planning on giving more flour to other food bank distributors in the area.
"Given the need for food banks, we're going to be doing more donations," Brown said. "We're planning a donation to a regional warehouse in the Tri-Cities. People are trying to make more food at home. We want to send flour out to hundreds and thousands of families to use to bake bread. There is a huge demand and need for it."
Most of the wheat that goes into the flour milled at Cascade Organic Flour is grown locally.
"It's grown in a 15-mile radius around Royal City," Brown said. "The land is rotated with other crops, such as sweet corn, pinto beans and black beans."
Currently, the mill produces between 10 and 15 million pounds of flour a year.
"It's more up to the 14 to 15 million pound mark," Brown said. "A lot of people eat bread. We do a whole grain flour. It is really nutritious. All the vitamins are left in the flour. The protein is high. It makes really good bread and other items as well."
Cascade Organic Flour can be found in local grocery stores in 50 pound bags.
Rachal Pinkerton may be reached via email at rpinkerton@suntribunenews.com.
---