MarDon looking to salvage remaining months after losing early part of the season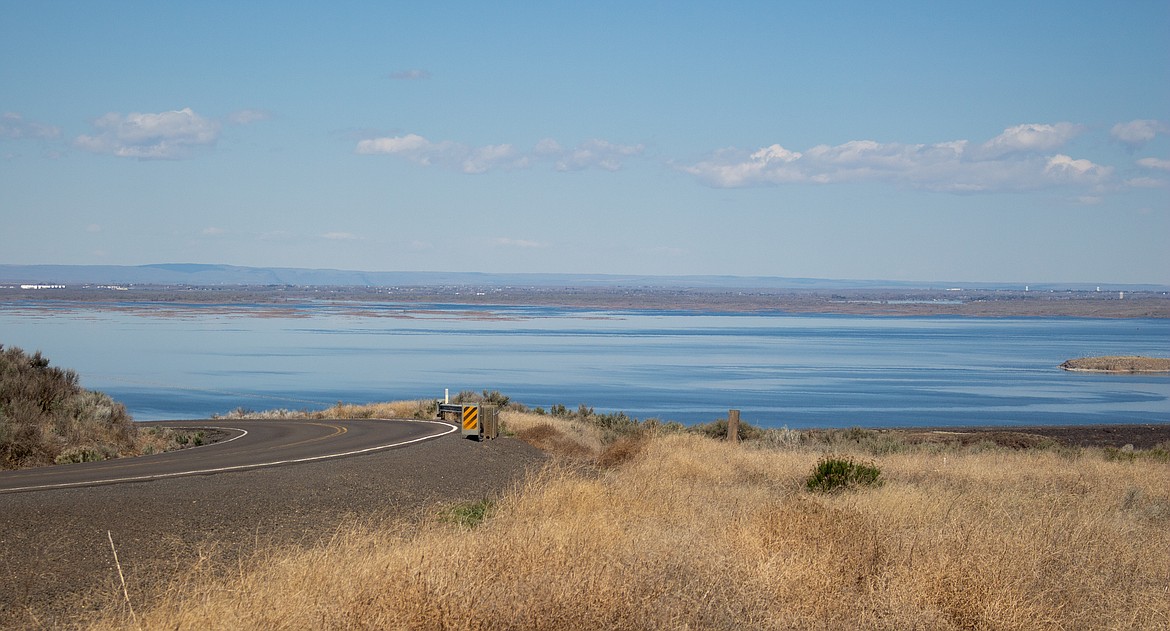 The waters of Potholes Reservoir remain boat-free amid the closure of state-operated waters and boat ramps, while the trails and lands of the Columbia Basin Wildlife Refuge aside them lie empty as well.
Casey McCarthy/The Sun Tribune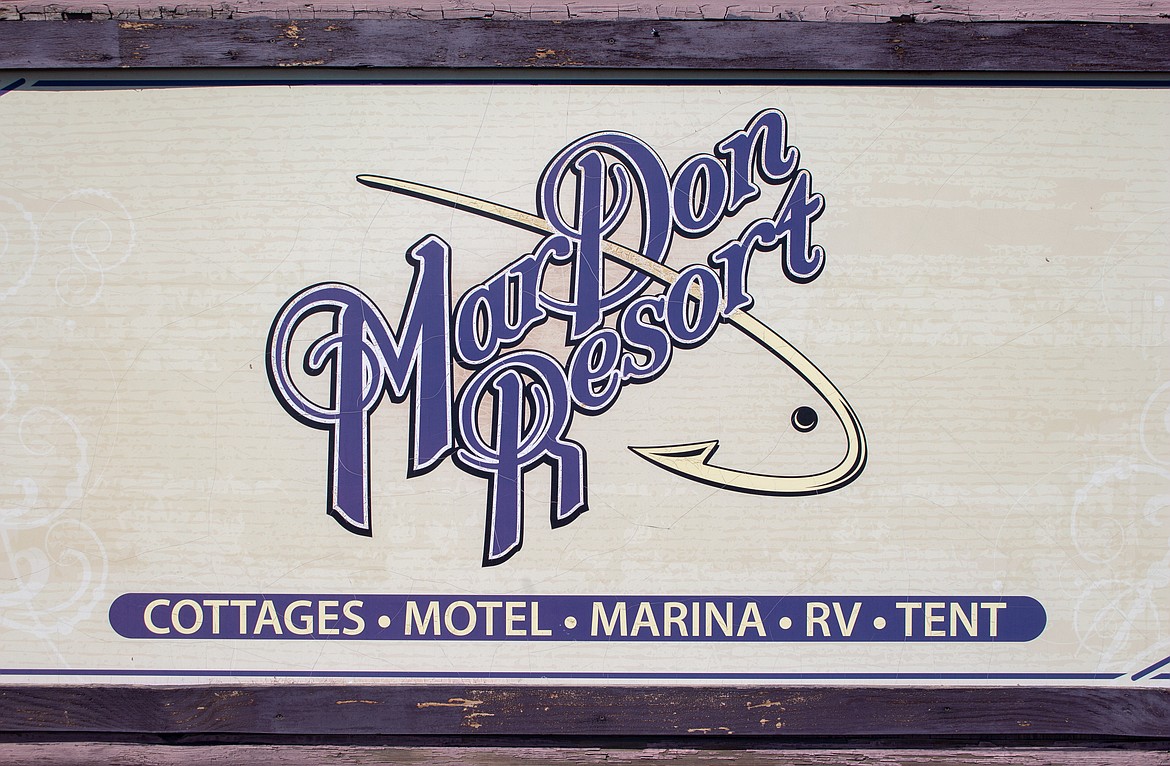 Casey McCarthy/The Sun Tribune MarDon Resort, established in 1972, has faced the same struggles of closures and shelter-in-place orders that many seasonal businesses around the state have in recent weeks.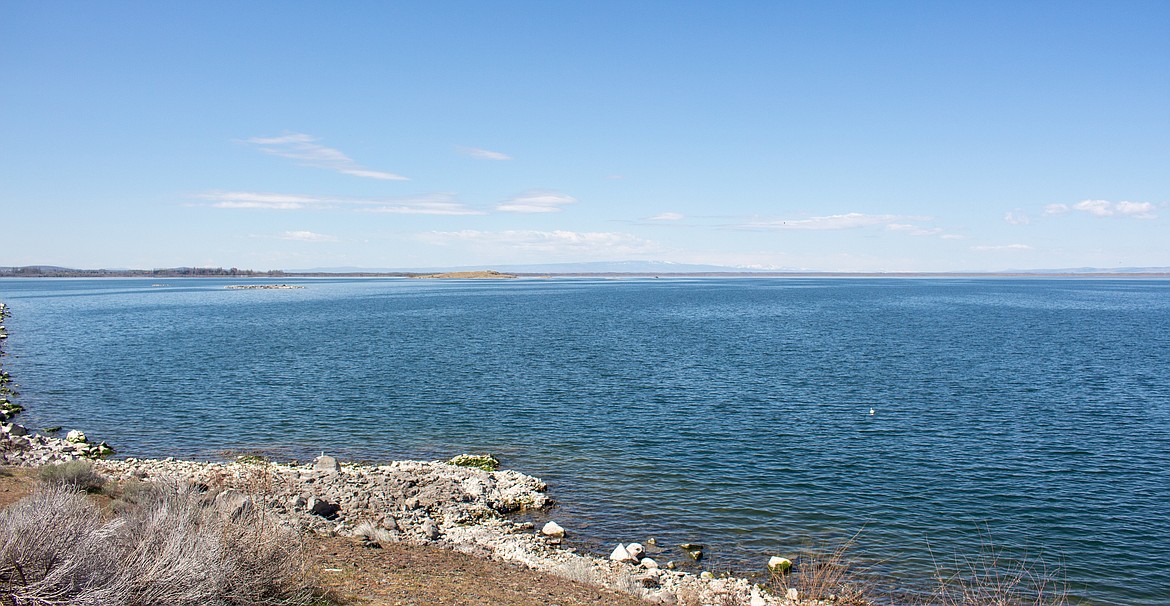 Casey McCarthy/The Sun Tribune The water and shores of Potholes Reservoir will remain empty through at least May 4, with recreational fishing closed to the public.
Previous
Next
by
Casey McCarthy
Staff Writer
|
April 14, 2020 8:14 PM
ADAMS COUNTY — The shutdown of state-operated lands and bodies of water paired with the closure of recreational fishing has put a strain on MarDon Resort early in its spring season.
Marilyn Meseberg, an owner at MarDon, said it's been very strange not having fishermen around this early in the season.
"Usually we see a lot of fishermen from the middle of March on," she said. "And every week that builds, in that every week we see more fishermen than the week before."
MarDon Resort, like many seasonal businesses now, waits to see when stay-at-home measures will be lifted so it can try to salvage the time left this year.
In the tourism industry, Meseberg said a lost weekend is something that you can't make up for.
"It is just plain lost," she said. "That is the hard thing about businesses like ours because it is lost, and we have to figure out a way to survive to get through it so we can have our doors open when the shelter-in-place is lifted."
Three of the largest fishing tournaments for the resort have been lost already in April, including what Meseberg said was the biggest bass tournament in the state, the Potholes Open Bass Tournament. One hundred fifty boats were signed up for the mid-April event. More than 300 boats were expected for the three tournaments combined.
Meseberg said The Spring Walleye Classic at the beginning of May was successfully moved to later in the month but will be lost if the shutdown is extended beyond May 4.
While canceling events is a concern to the MarDon owner, she said her family and everyone at MarDon understands the need to help get COVID-19 under control.
"We hate this, and we kind of fought this in the beginning," Meseberg said. "But if we can all stay strong and get through this time, then maybe we can get back to normal, start getting back to normal on May 5, and salvage what we can of our season."
Meseberg said she thinks weekends will be busy once the governor's orders have been lifted, but people may be hesitant to travel for a while, calling it a "COVID-19 hangover."
"I think they'll be a little afraid about taking their loved ones out and mingling with other communities that may have had more of a hot spot than we've had here," Meseberg said.
The MarDon owner said it's unfortunate that local fishermen aren't allowed to self-distance by taking their boat out on the water. Meseberg said getting out on the water would be better for a lot of people's mental health during this time, as opposed to being stuck indoors.
While she realizes most fishermen are going out with the same people they are sheltered in place with and wouldn't be a risk, Meseberg said she understands the reasoning behind the closure.
"If it were open, people would be traveling here from the hot spots, they're going to the gas station for food," Meseberg said. "Every place they stop is a chance to transfer the virus, and I think that's why the state closed."
She said the Washington Department of Fish and Wildlife told her that fishermen and anglers have been very good across the state at observing the closures and precautions put in place. Most of the trouble has apparently been with keeping hikers and rock climbers off of trails and state lands.
Meseberg said they have a saying that you could roll a bowling ball through the resort and not hit anything between the first of November and the middle of March. Now, Meseberg said, that's still the case. However, a lack of guests doesn't keep the phone from ringing all day still, with calls for reservations or tournament cancellations.
She said they've had to refund everything in April and the first week of May, while still working to handle refunds from March. Meseberg said some guests have been generous enough to allow the resort to keep their deposit for a stay another time.
Others need the money because they've been laid off, Meseberg said. Coming to work to handle that every day, she added, has been painful.
The business has applied for paycheck protection for employees, as well as applying for some other loans and grants available to make it through this period, Meseberg said. A loan is better than not being able to pay suppliers, insurance, or other fixed expenses.
Meseberg said this time has been very tough on her entire family, who have put years into building the business.
"We've lost two and a half months out of our already short season," Meseberg said. "We were trying to stretch seven months of business over 12 months. Now we're going to have to try and stretch four and a half months over 12 months."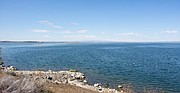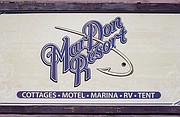 ---